The most striking thing about Lisbon, Portugal, is how good it smells. Around every corner, the aromas of freshly baked pastries, garlicky pastas, or grilled fish waft through the air, causing my mouth to water and my tummy to grumble, even if we'd just eaten!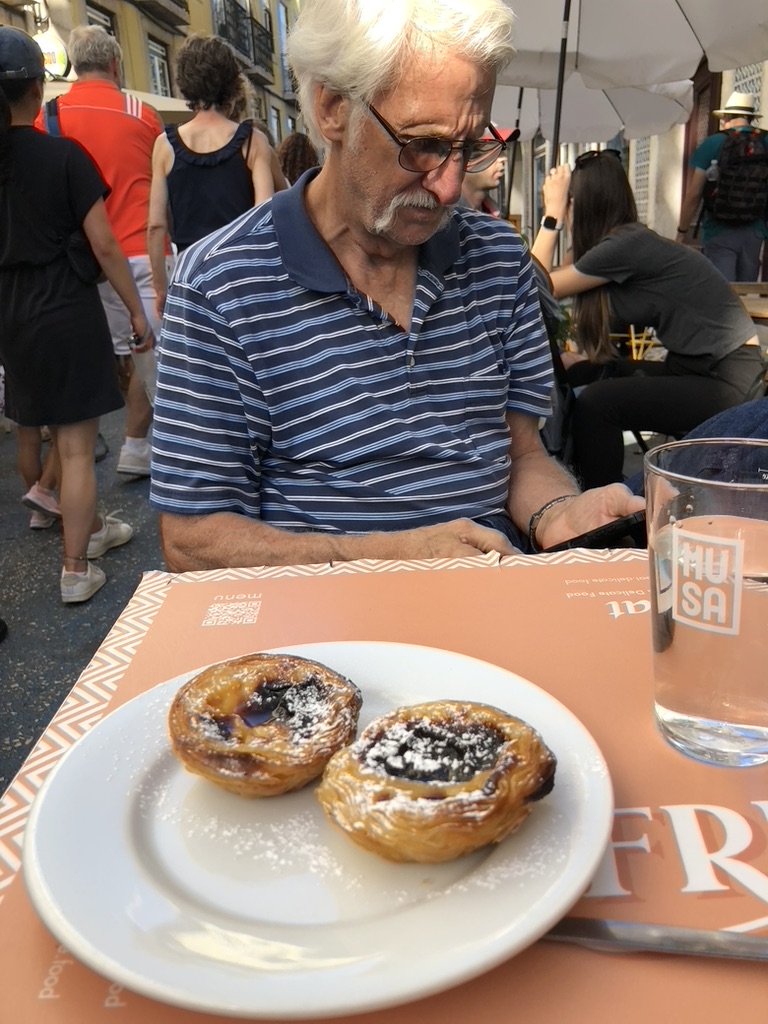 Our original plan was to spend the summer of 2020 exploring Portugal, but we all know how that turned out. Since Bob and I were headed to the other side of the world late this summer to visit our kids in South Africa, Lisbon seemed like a good stop on the way.
This laidback city, with its tile covered buildings, rich history, varied architecture, and fabulous food, has much to offer. We spent a week wandering the narrow, stone-paved alleys (becos), visiting castles and cathedrals, sampling delicious foods and wines, and re-discovering the joys of relaxed, two-hour meals with great conversation.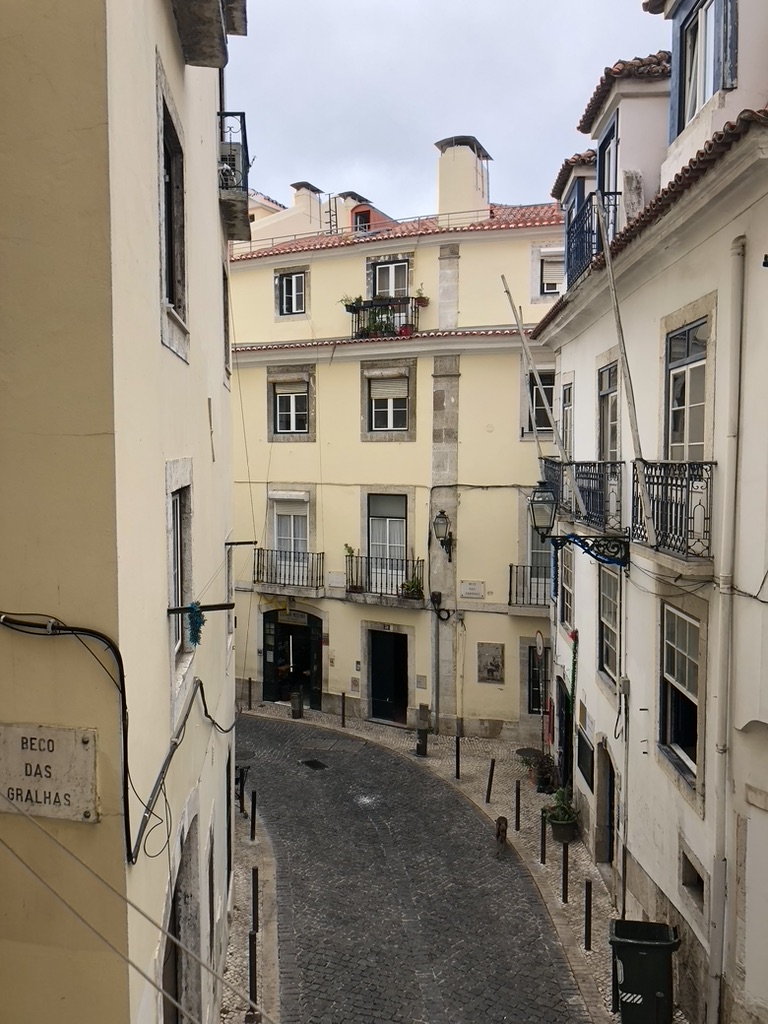 We stayed at an Air B&B in the Alfam neighborhood, the oldest part of the city. (The city buildings aren't nearly as old as many European capitals because an earthquake in 1755 destroyed almost everything.) The cobbled alleyways and narrow stone sidewalks wind around the hills, challenging pedestrian and vehicle traffic alike. Turn one corner, and you come upon a huge cathedral. Another brings you to a museum—one of dozens in the city. Another turn and a staircase will put you in a large square, with sculptures, fountains, and a metro station. Where alleys come together in a little plaza, you might find the tables of three or four cafes.
The seven hills Lisbon is built on (just like Rome!) are quite steep—much more so than I expected. We love to walk, but riding the funiculars also proved fun. As we often do upon arriving in a new place, we took the Hop-On-Hop-Off bus. It got us outside of the old city and showed us an array of architectural styles and lovely parks while instilling some of the city's long history. We had enjoyed reading much of the same material in our National Geographic guidebook, but hearing the stories and seeing the sites together created a richer experience.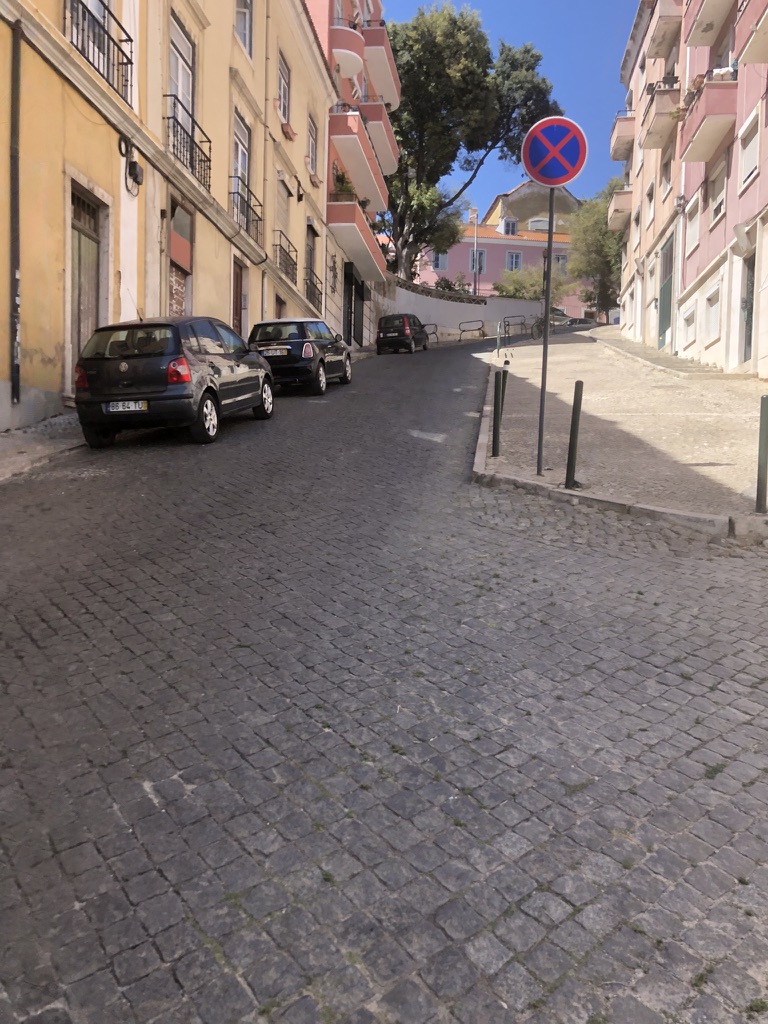 We took a lovely sunset sail on the mighty Tejo River, which is an estuary in the Lisbon area. Our captain and first mate, Pedro and Pedro, served us the Portuguese version of Bugles and green wine (surprisingly good) while regaling us with tales of the sea, of bridges and battles, and of a country unsure of its political place in the world.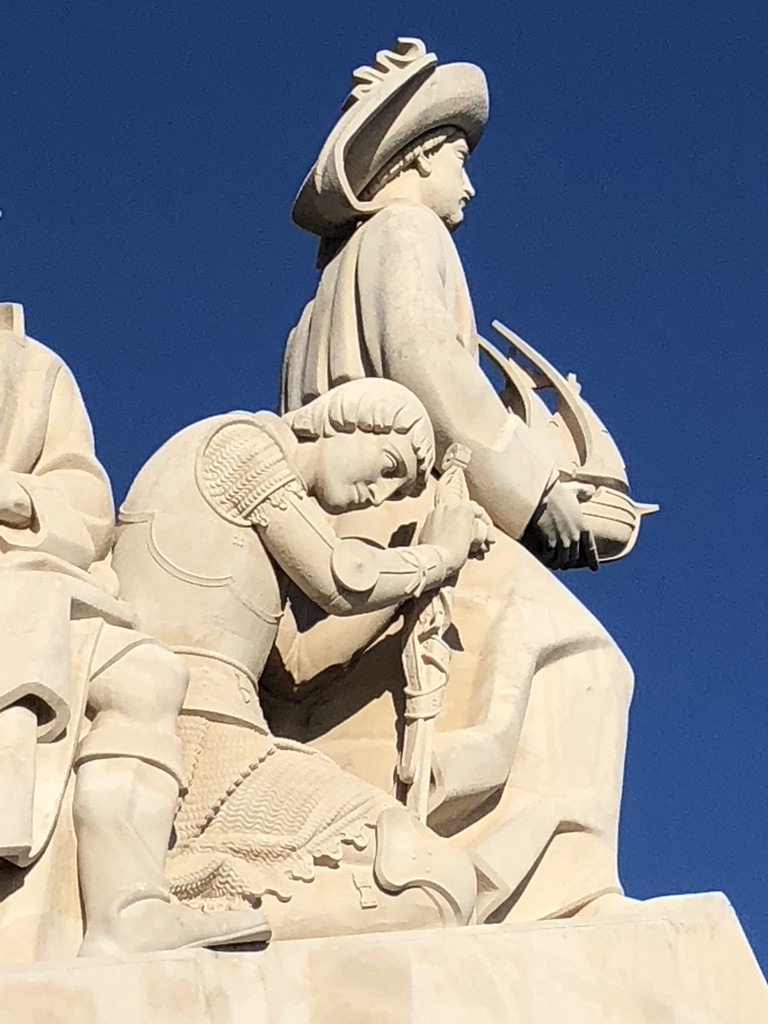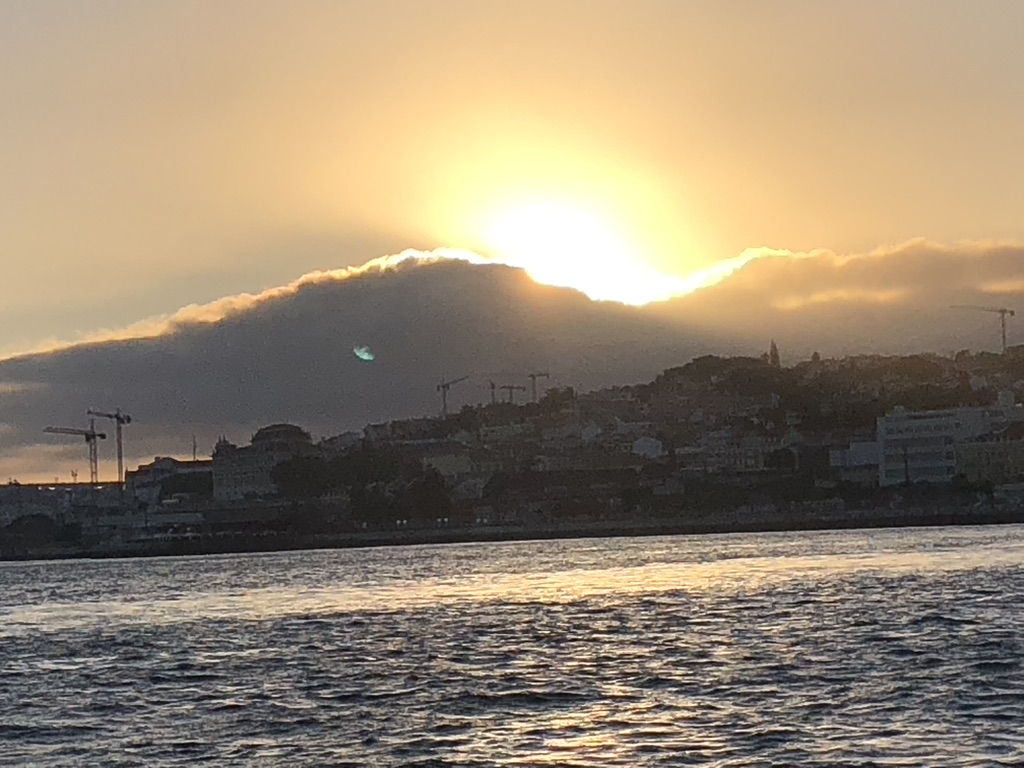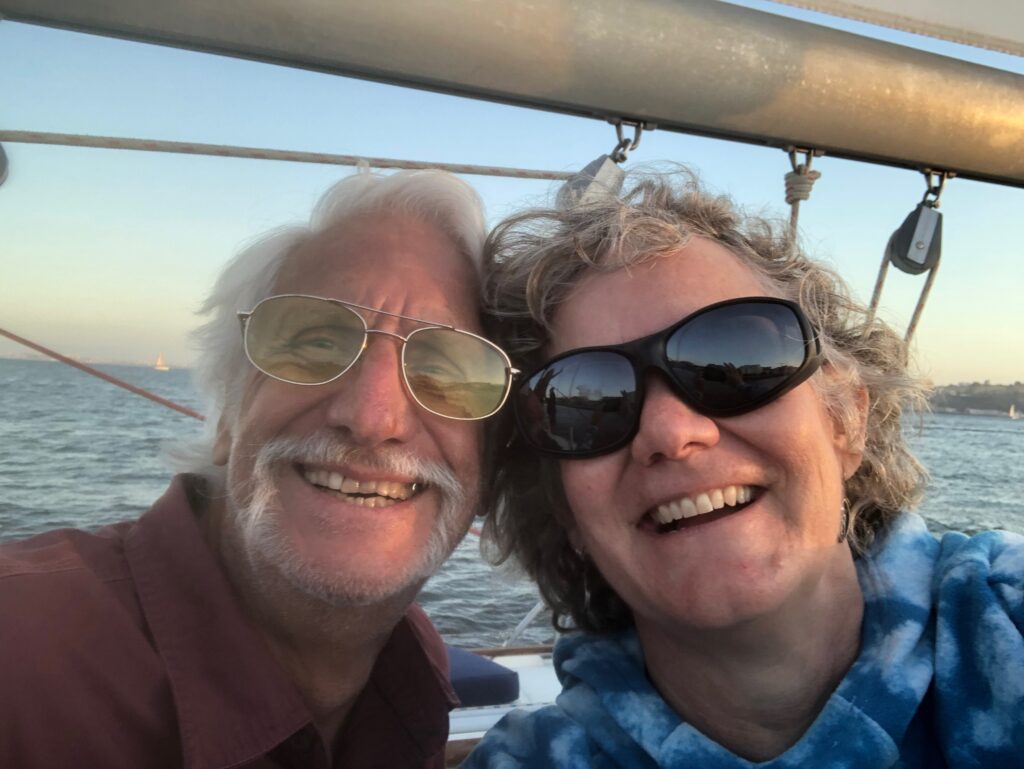 Across the river from the city center, the old docks and fish processing factories are falling into ruin. When Portugal, which consumes the second most fish per capita in the world (behind Japan) joined the European Union, the country's fishing industry collapsed in the face of quotas and regulations. All the cod eaten in Portugal now comes from Norway and Canada, one of our guides told us.
Still, in the Rua Augusta, the promenading tourist center of Lisbon, we ate cod cakes (bacalhau) and drank port. It's what you do when you're in Portugal! (When you engage in such touristy affairs on Rua Augusta, you will pay too much, but you will also get the joy of watching all the people walk by, overhearing conversations at nearby tables in a variety of languages, and soaking up the happiness of visitors having fun on their holidays.)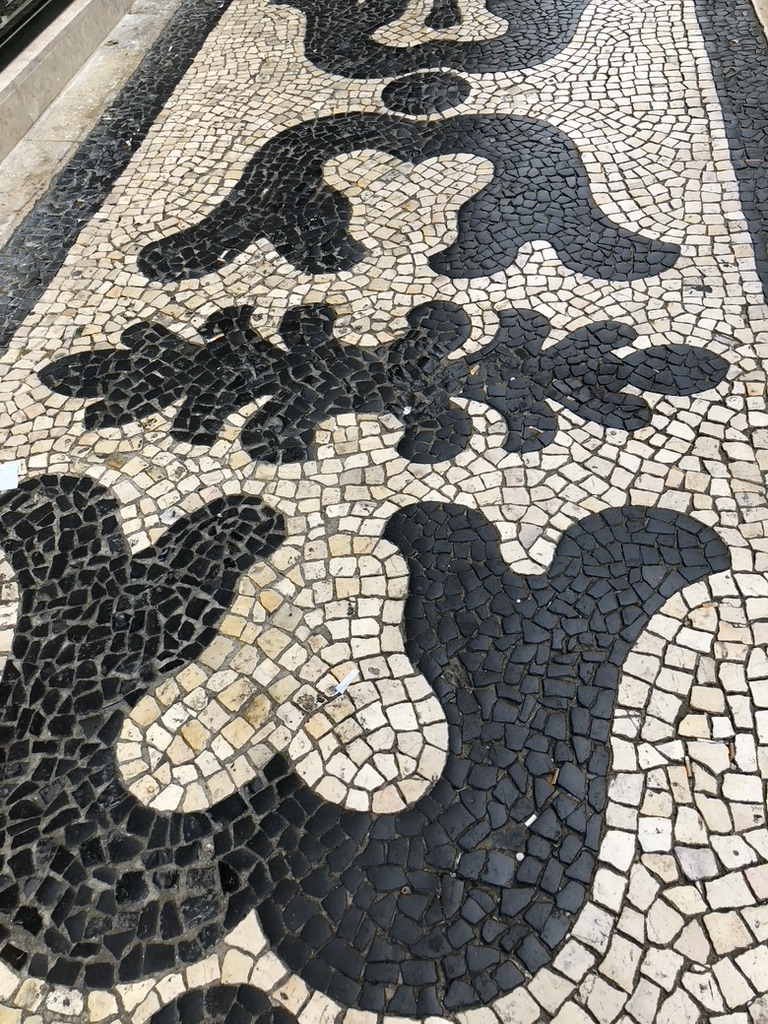 Another activity we highly recommend is a visit to Castelo de São Jorge, which dates to the Visigoths in the 5th century. Built on top of the city's highest hill, the castle includes lovely gardens, cool cannon, stout medieval architecture, and unmatched vistas of the city, the river, and the red-tiled roofs of the Alfam. Lisbon is so peaceful that, standing on the castle ramparts, it's hard to imagine invaders. It's easy to imagine, from there, invaders being repelled.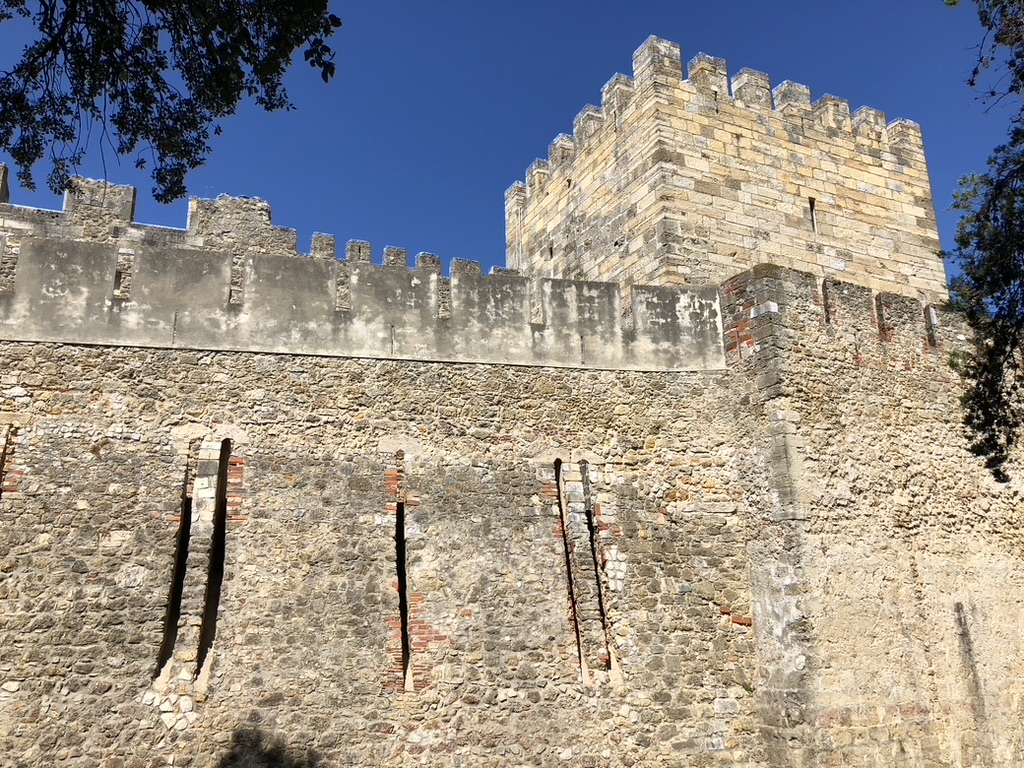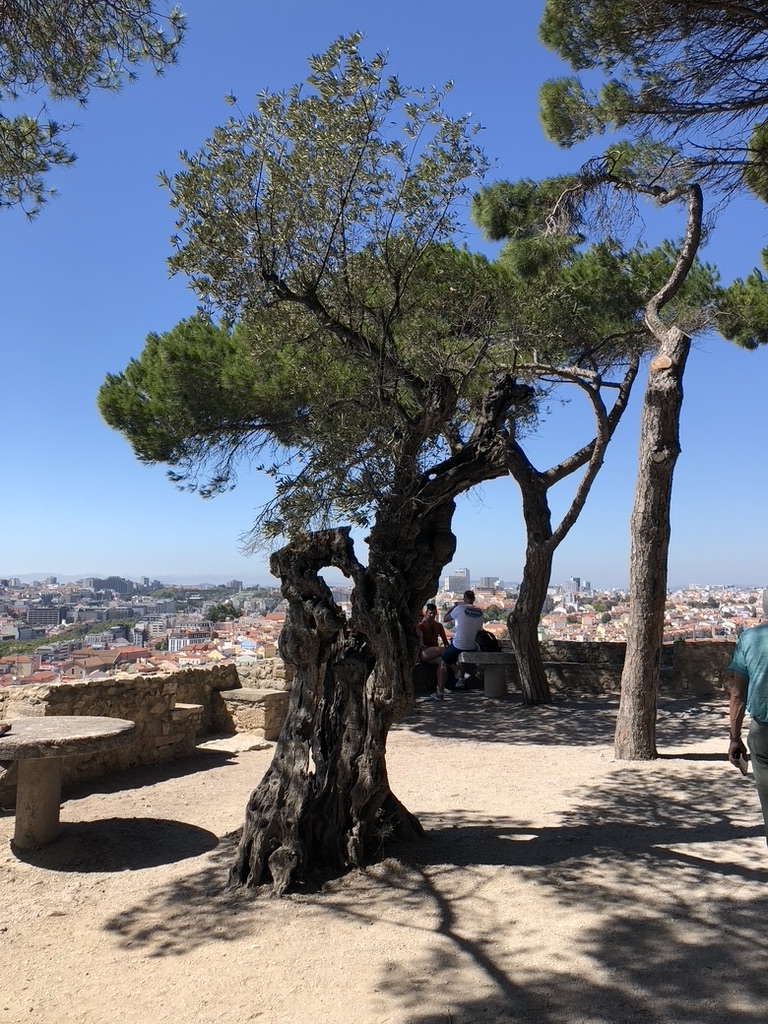 With its dozens—maybe even scores—of museums, no trip to Lisbon would be complete for this former museum director without a visit to at least a couple. From archaeology to pharmacy and electricity to modern art, the choices are nearly endless. We chose the Museum of Decorative Arts (MDA) and the National Tile Museum (NTM).
The MDA is housed in an old, refurbished palace. The founder, who purchased his first decorative piece, a rug that turned out to be from the 1400s, at the famed Lisbon Thieves' Market when he was 16, has created a foundation to restore and recreate the craftsmanship of the past. The museum and its workshops that specialize in woodcarving, carpentry, inlay, upholstery weaving, bookbinding, metal work, gold leafing, and all related craft work, has a gorgeous collection of decorative arts. The work is absolutely astounding. If you go to the museum, watch the video! It's truly phenomenal the kinds of traditional work they do. The craftspeople even make their own chisels! We were so impressed. Associated with the museum is a warren of workshops which are also open to the public. We did not have time to visit but hope to go back and see the master craftspeople and their apprentices at work.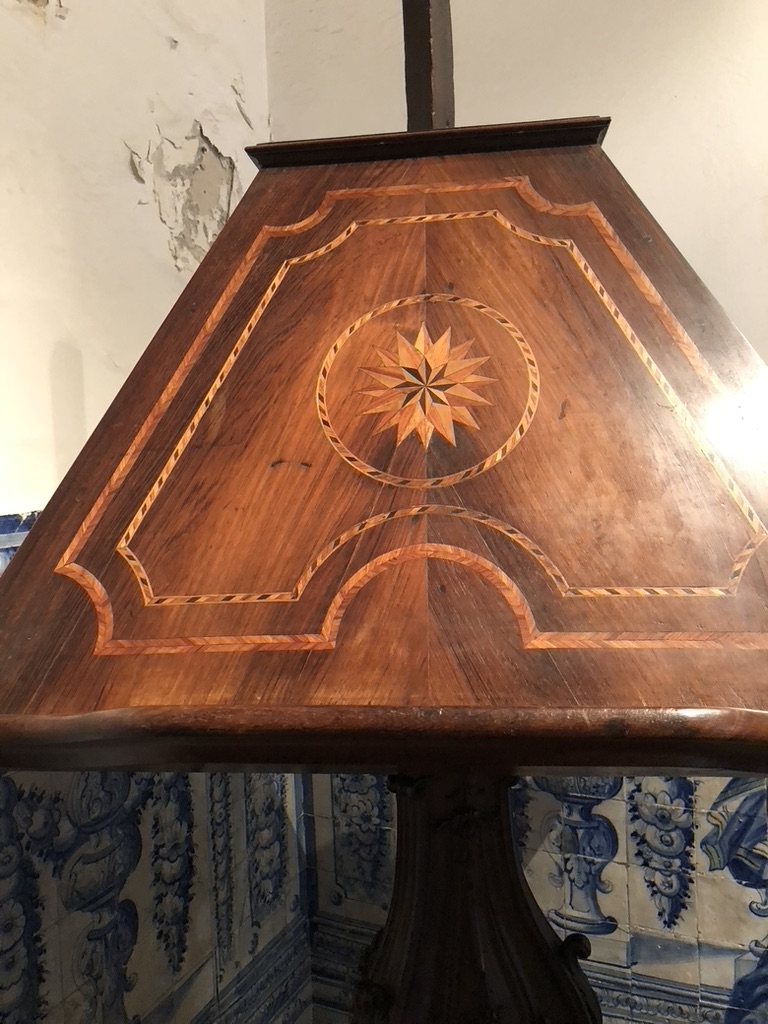 The NTM is housed in an old convent. Tile, or azeljos, are one of the features that Portugal is famous for. Buildings all over Lisbon are decorated with them, inside and out. The old convent, which already had tile all over, was turned into a museum to display this passion of the Portuguese. It has just enough English interpretation to be frustrating (why did you translate that panel but not this one?). Also, I would have liked to learn more about the process of making the tiles. But the tile work and seeing how it has changed from the 1200s (yes, 1200s!!!) to today was interesting. The chapel that was part of the convent has been preserved, and it literally took my breath away when I walked in.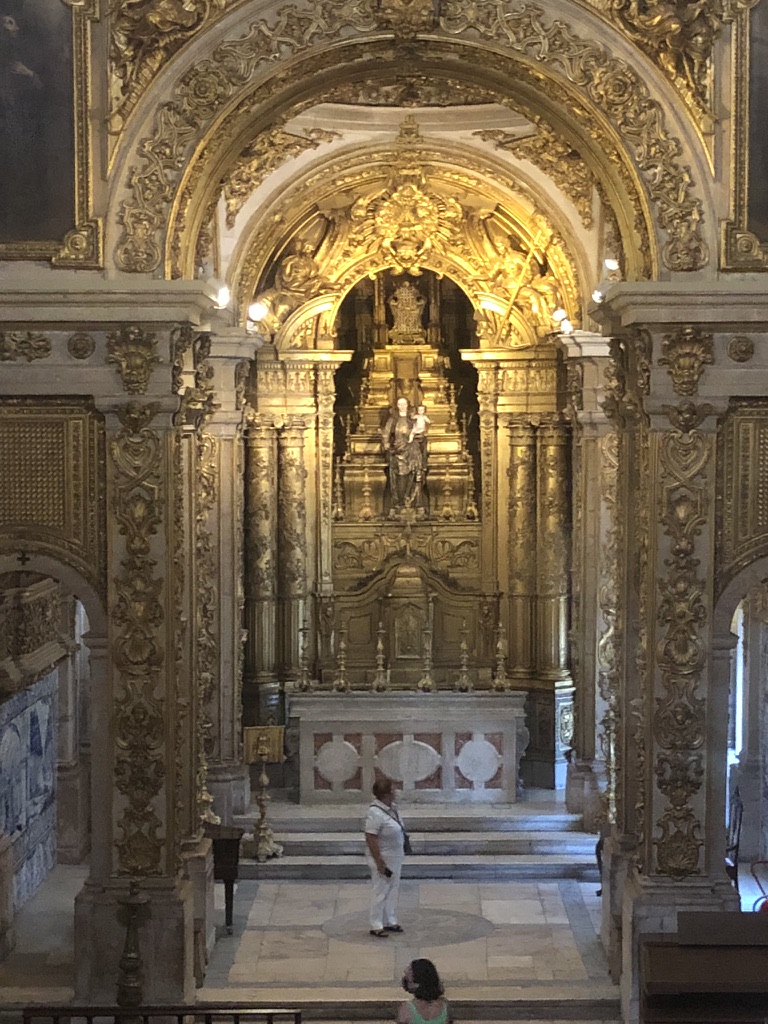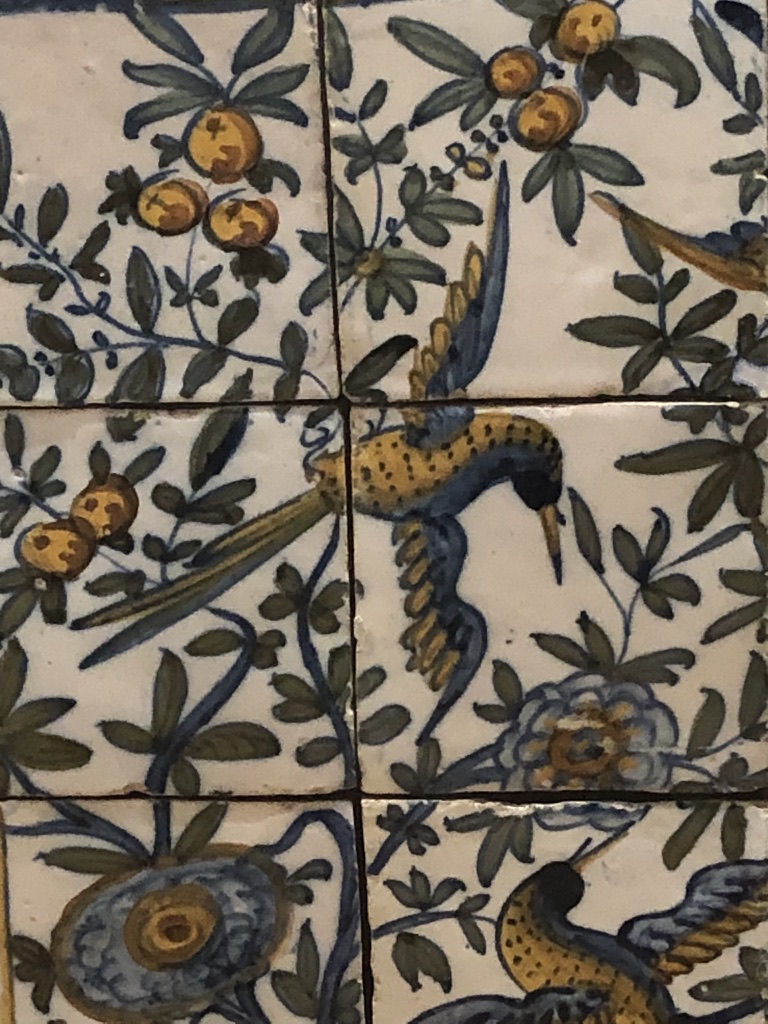 Prior to the trip, we had become big fans of Portuguese wine, especially those made with the red tempranillo grape. The trip did not disappoint in this aspect, with fantastic and inexpensive (Portugal doesn't tax wine) red, white, and green wines with nearly every meal (I mean, not breakfast, right? But brunch, well…)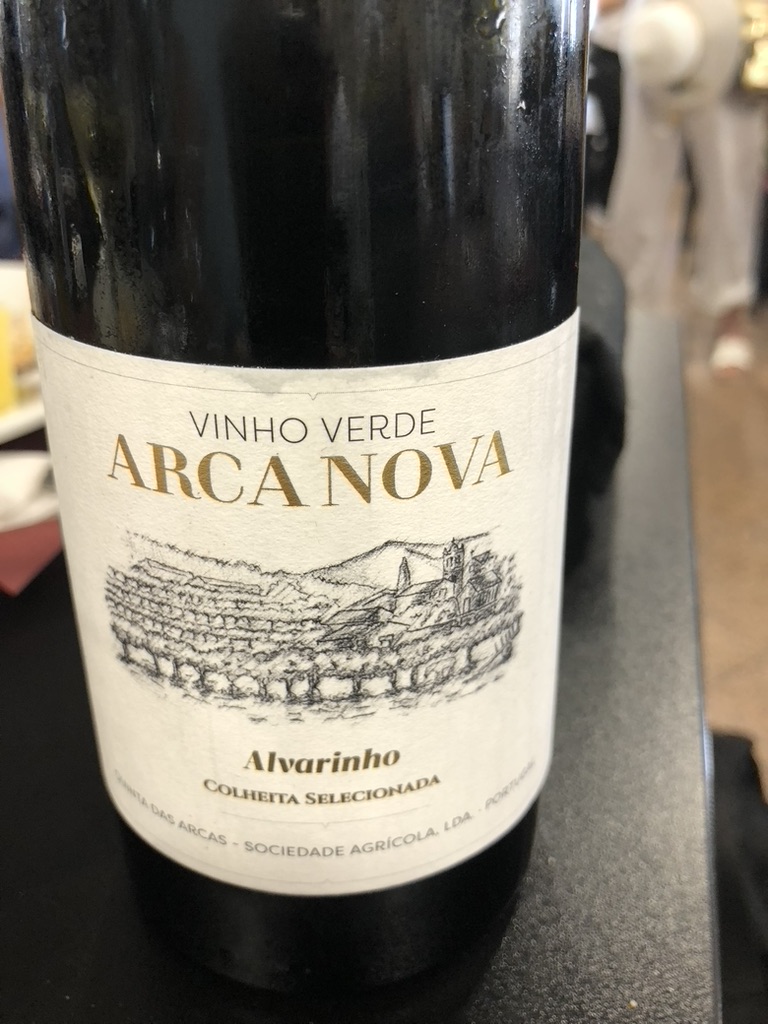 We also found the Portuguese people to be kind and friendly. They smiled at my attempts to speak the language, and then talked to us in English. They are happy to welcome visitors to their lovely country and city. They made us feel comfortable, and have I mentioned they fed us really well?
Speaking of which, if you visit lovely Lisboa and are wandering the hills, be sure to plan a lunch, mid-afternoon snack, or dinner (or all three!) at Lisboa Vadia on Rua de São Mamede. The food is fantastic, and if you ask for Marianna, you won't find better or more friendly service.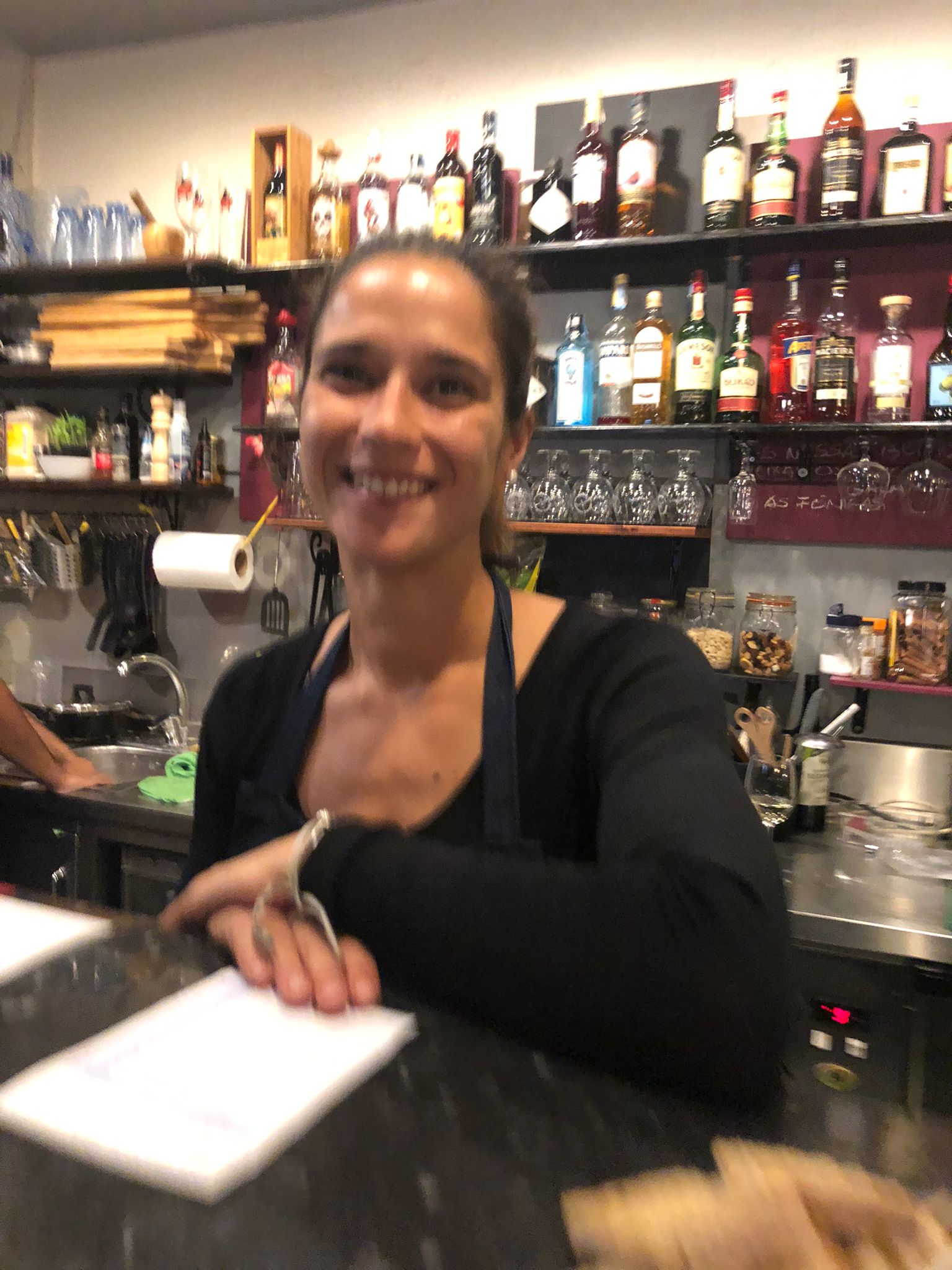 One final note, my two months of Portuguese practice on Duolingo did not prepare me for this trip. Thanks to two years of Spanish study, I could read enough to get by. But Portuguese, like French, is nasally, and it has a lot of ch's and sh's (de nada is pronounced jay-nada and excelente is pronounced excelen-chay, for example). If you need to know "The dog has a ball and drinks milk," (O cachorro tem uma bola e bebe leite) I got you covered, but more study is probably in order—especially since we look forward to returning to this lovely city in the not-to-distant future, knowing we still have castles and museums to explore and many, many great restaurants to sample.