We woke up at 4 a.m.—too excited to sleep until our 4:15 alarm—poured some coffee down our throats, piled into our 9-passenger van, and headed east along the Crocodile River. The sun rose red through the haze of dry-season dust and coal-fired power plants, and we arrived at the Malelane Gate, the southernmost entrance to world-famous Kruger National Park, just a few minutes after opening time.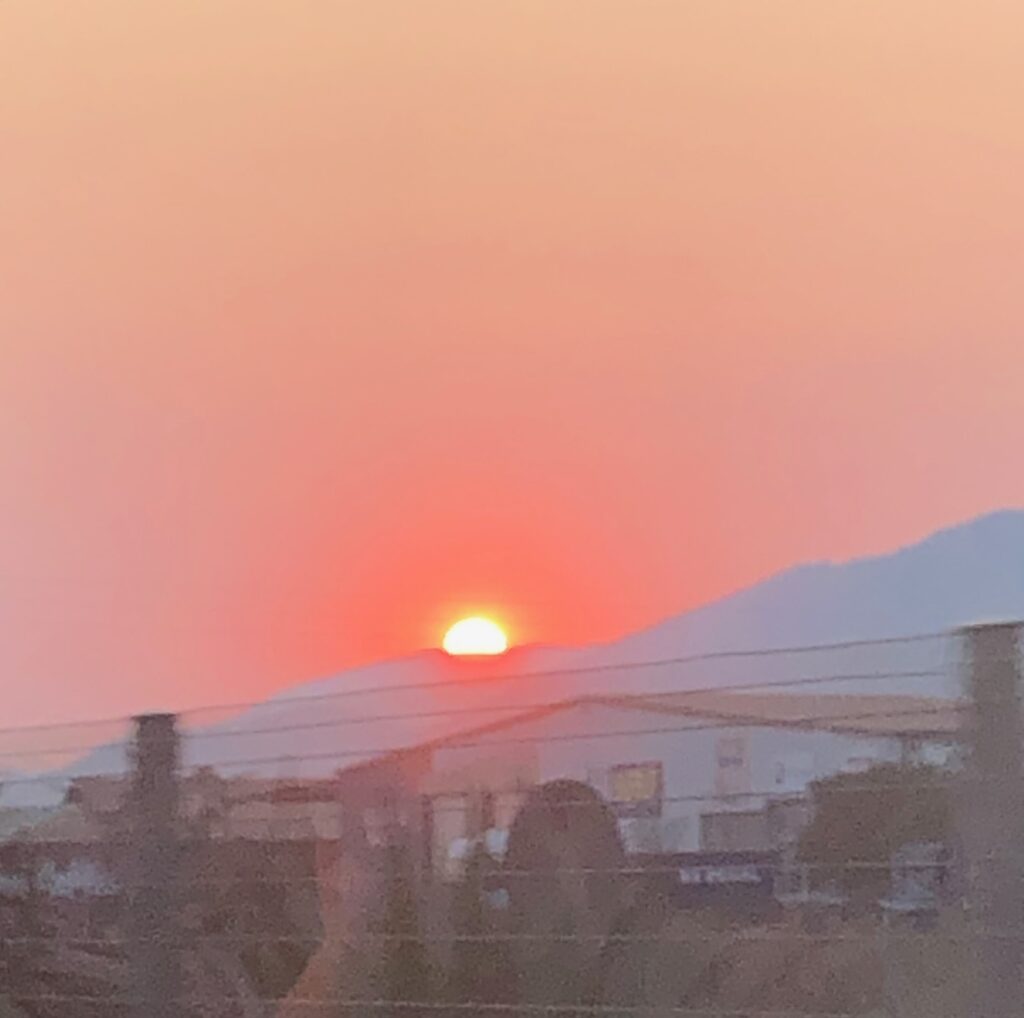 There to meet us in a safari jeep was Nic Squires, our guide with Lawson's Birding, Wildlife, and Custom Safaris (https://www.lawsons-africa.co.za/), a man with 25 years of experience working in and around the park. Right away, he took us away from the gate to a spot on the river where we could see a nesting pair of African Skimmers. Because of habitat loss, these birds are fairly new to the Kruger and made for a special sighting. While there, we also saw Egyptian Geese, both Reed and White-Breasted Cormorants, herons, egrets, Black-Winged Stilts, Pied Kingfishers, an African Sacred Ibis, White-Fronted Bee Eaters, Brown-Hooded Kingfishers, and Lilac-Breasted Rollers. Oh, and there were hippos, crocodiles, and a hillside full of grazing impala. We hadn't even entered the park yet!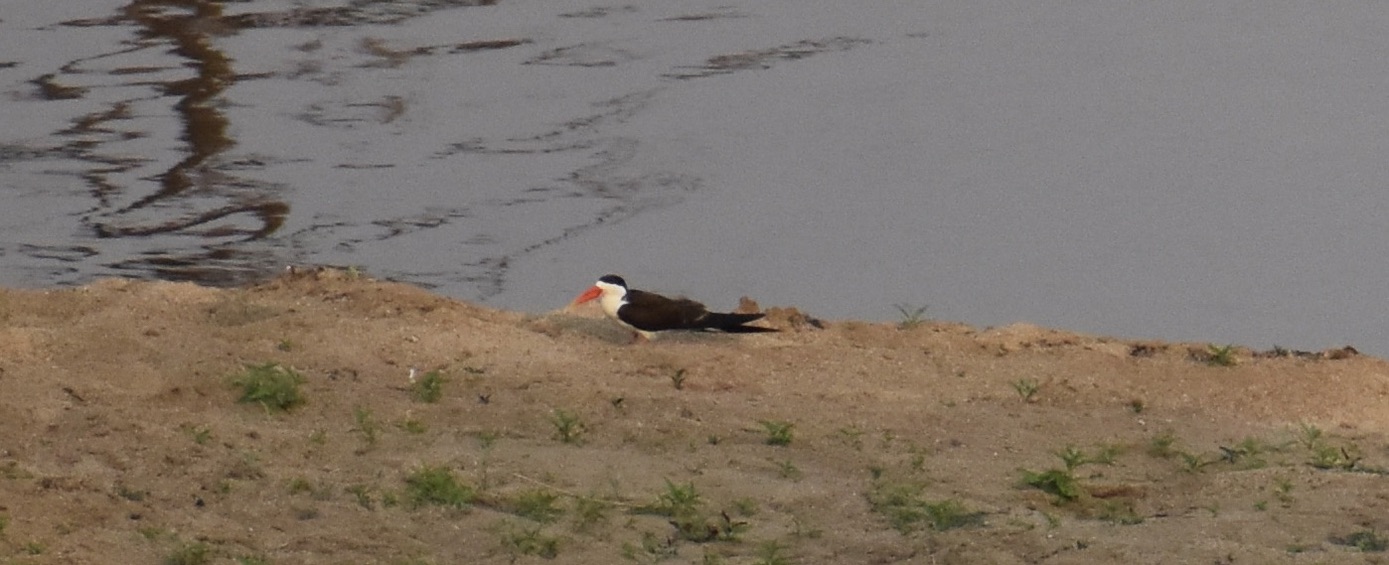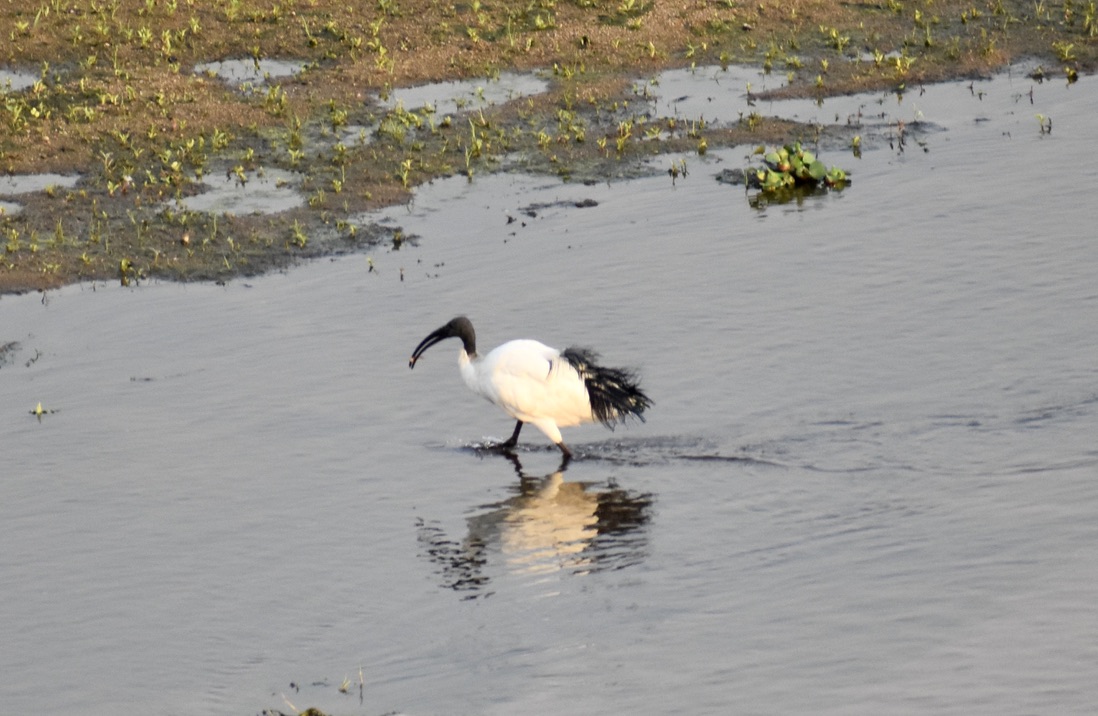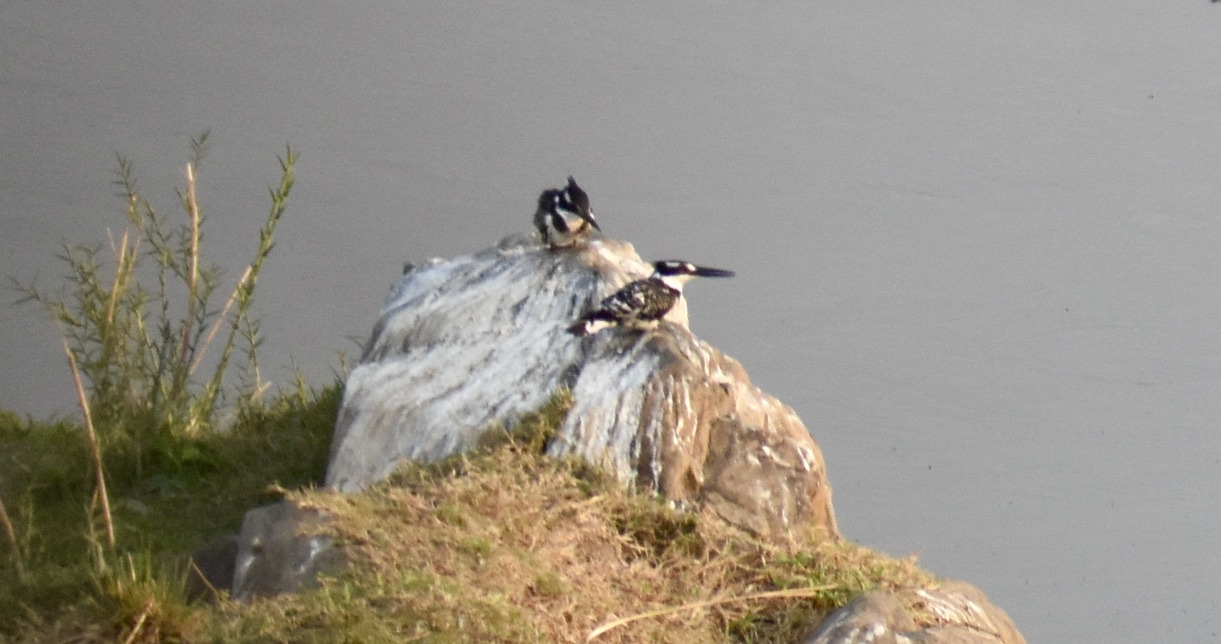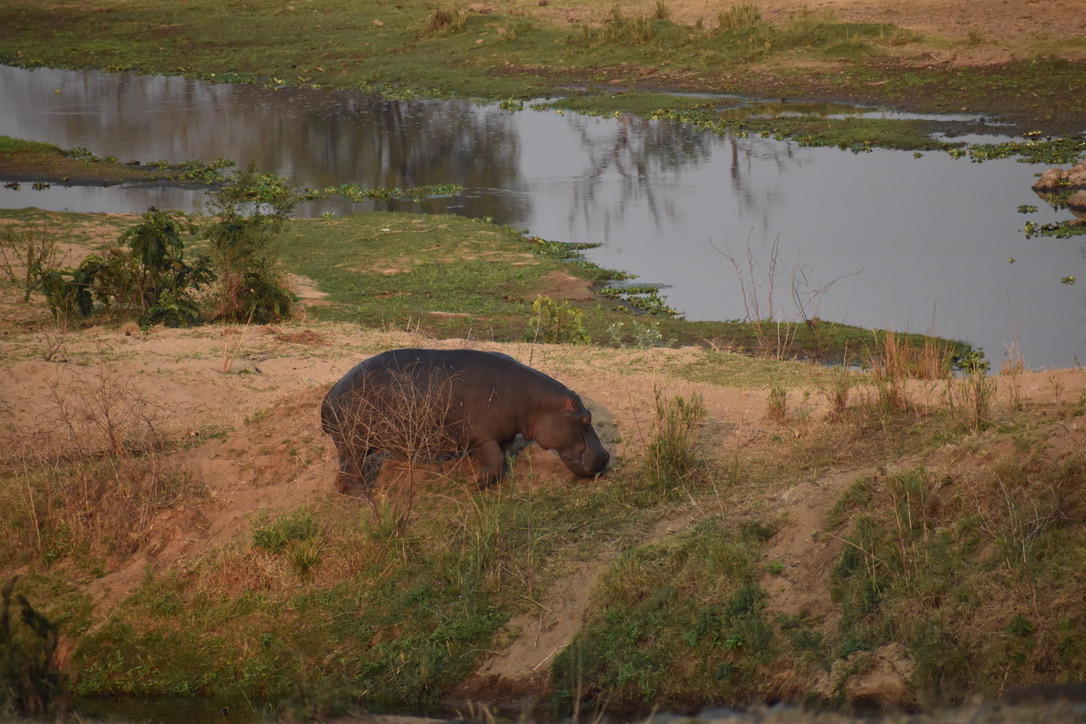 Once we did go into the Kruger, the sights, sounds, and smells came fast. From soaring Bateleur and Wahlberg's Eagles to the giraffe who had breakfast standing right next to the jeep, to the white rhino that Nic spotted on a hillside about 2 miles away and the pile of dung on the road that he assured us was from an extremely rare black rhino (based on the way the sticks were chomped at a 45-degree angle), our senses were fully engaged the entire day.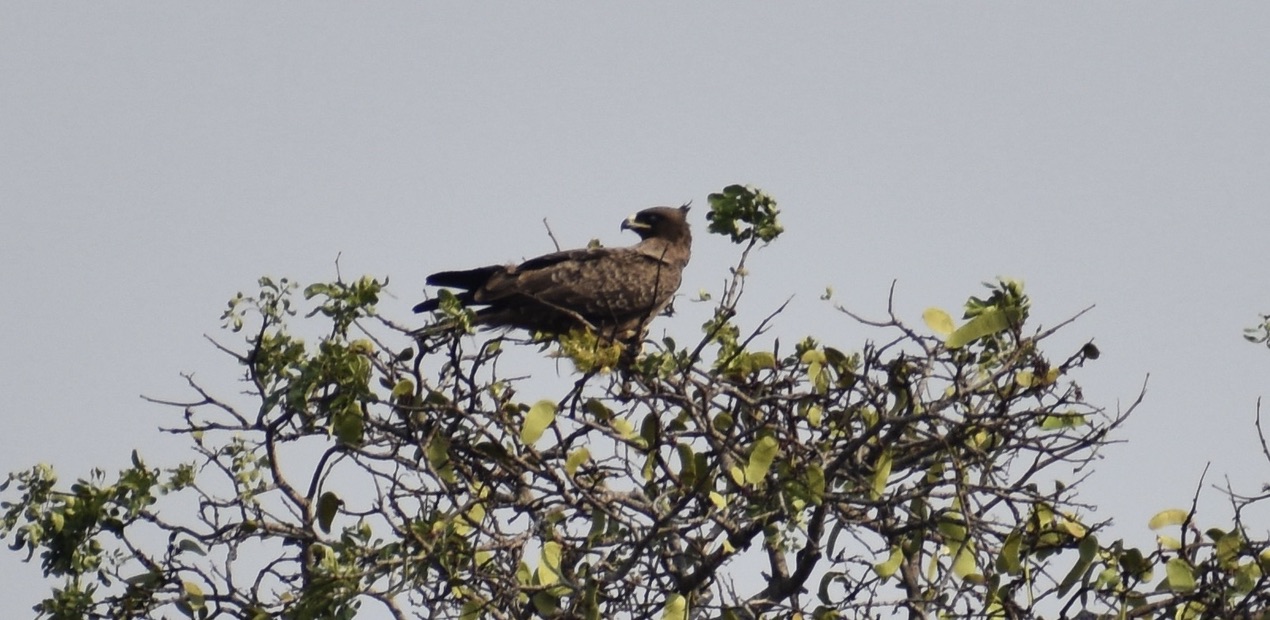 Some birds told us where the mammals were. The ox peckers, standing on rhinos, giraffes, and others, to pick off parasites, called loudly and gave away the big animals' shady hideaways.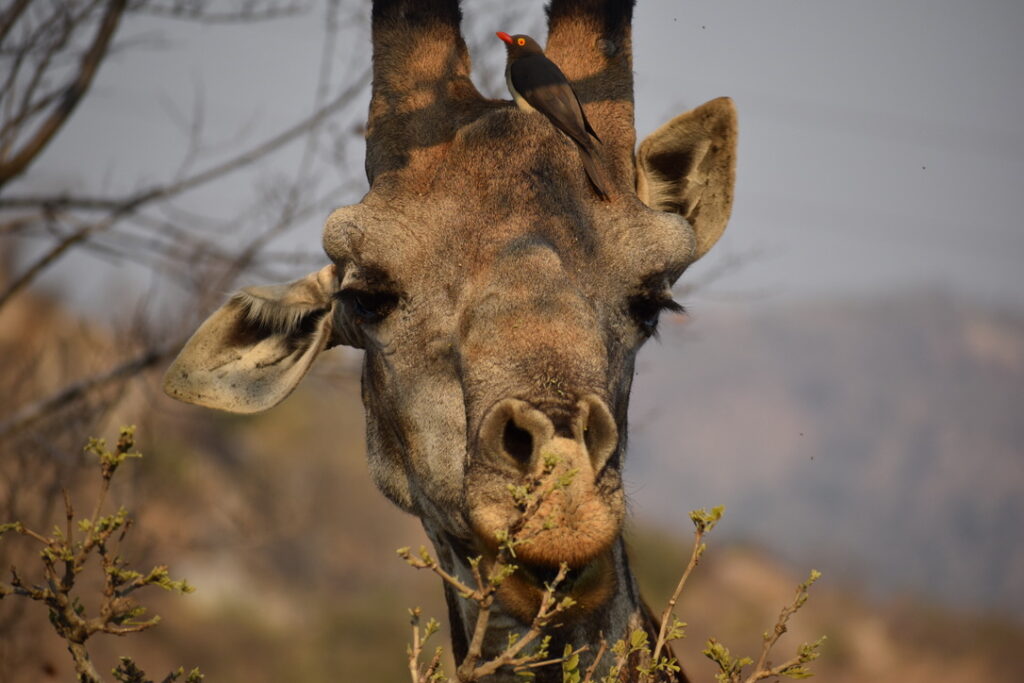 At one of the park ponds, we watched and listened to an Emerald-Spotted Wood Dove, Yellow-Fronted Canaries, Blue Waxwings, and Jameson's red Firefinches, all that the same time! It really was that colorful. (Unfortunately, my camera couldn't capture all the color from such a distance.)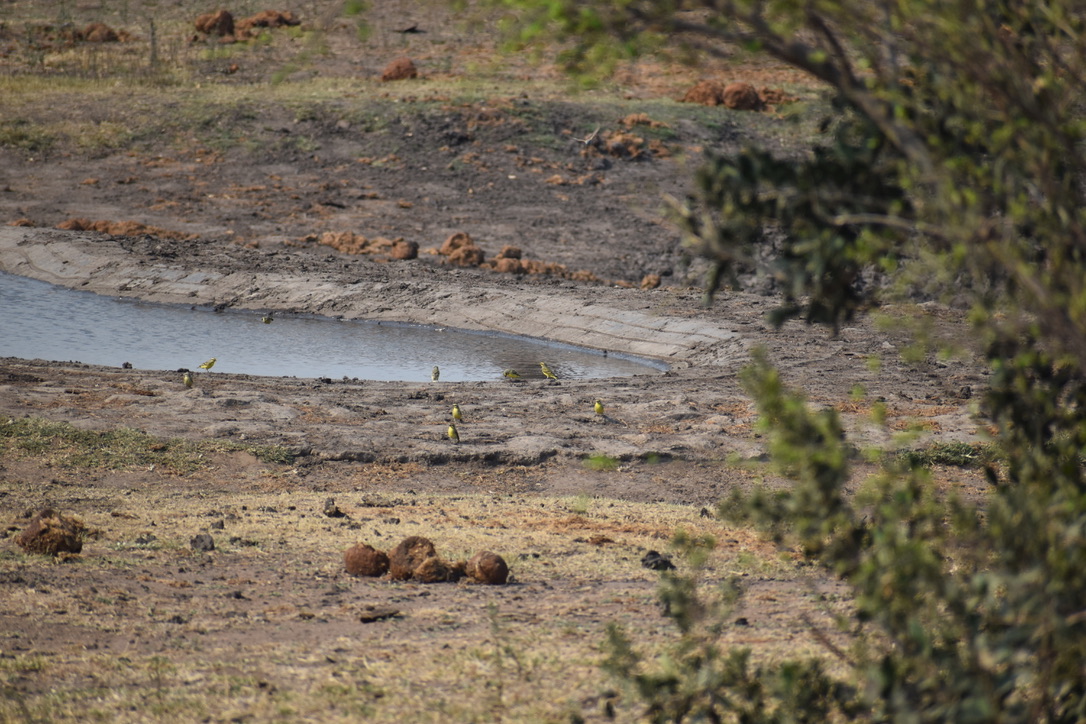 Lawson's gave us a list of 376 birds that live in or migrate through the Kruger. We saw 60 that day, and almost all of them were new birds. This included the critically endangered Southern Ground Hornbill and rare to the park White-Headed Vulture.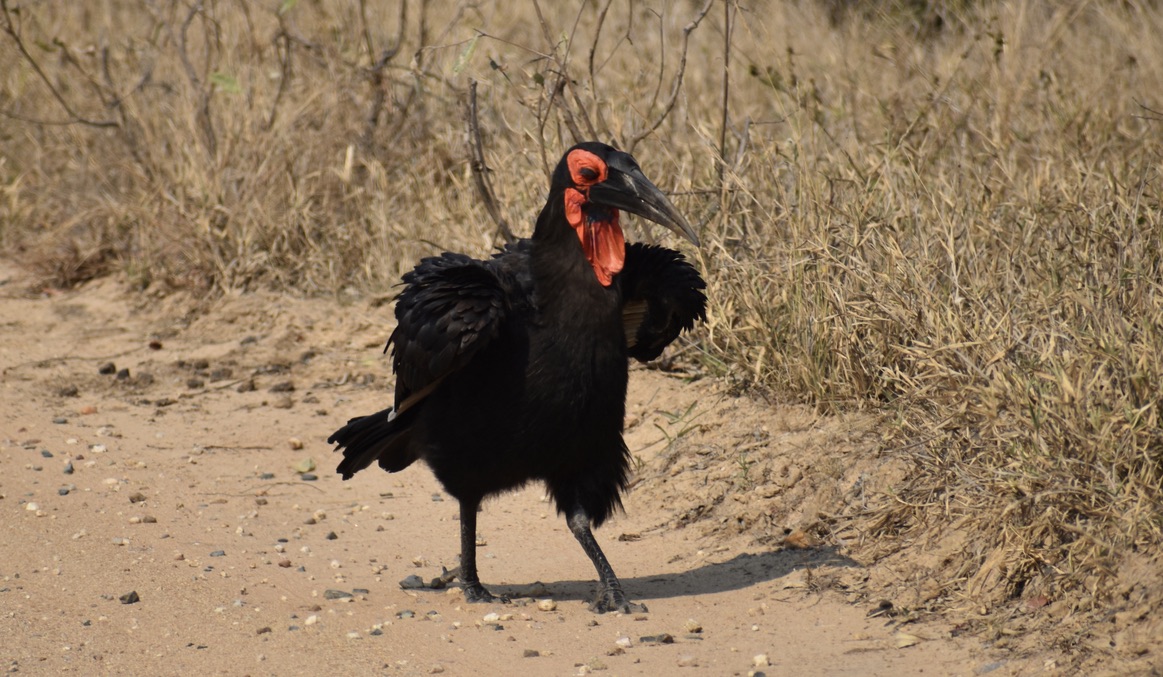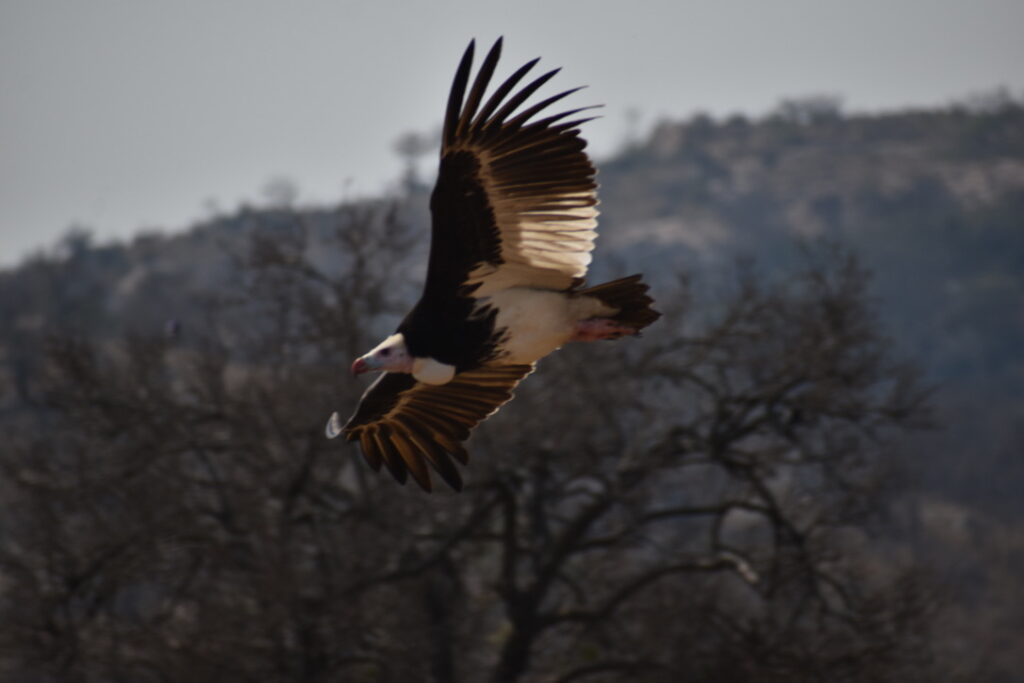 As our traveling companion and high school friend Beverly Huff pointed out, taking a birding tour made us go slowly, pay close attention, and see more than we would have had we just gone on an game safari. Still, we saw all the animals, too, which will be the subject of the next blog post.
What a wonderful, wonderful adventure we had! I'll let the photos do the rest of the talking for this blog. (I suggest clicking on each photo so you can see them big and glorious.)