In "Rocky Mountain High," John Denver sings about a man coming home to a place he'd never been before. We felt some of that when we stepped out of the train station and into the bright sunshine of bustling Prague. Bob's grandparents emigrated from Bohemia at the turn of the 1900s. Nearly three years ago, on a whim, I'd gotten him for Valentine's Day a book called A Romantic Education by Patricia Hampl, a woman whose grandparents were also Czech diaspora. That started us on a journey of studying Czech history (the Czechs always lose yet are resilient), reading Czech literature (but not Kafka), listening to Czech music (Dvorak is not overrated), and learning about Czech politics (which run the gamut). Now, here we were, in the ancestral homeland, ready to explore and learn more.
As with most old parts of Europe, finding our way to where we were going proved a challenge, and we were tired and hungry after our long train ride (http://heathers6wadventures.com/castles-cathedrals-swans-and-flamingos-an-adventurous-train-ride-across-europe). Still, Prague! We were in Prague! After finally finding our pension, which dates to the 1300s (U Zeleného Vence, or the Green Garland, www.uzv.cz), and having a delicious Czech meal that included our first introduction to Becherovka, a spicy Czech after-dinner drink, we were off to explore this land which we had studied and come to love.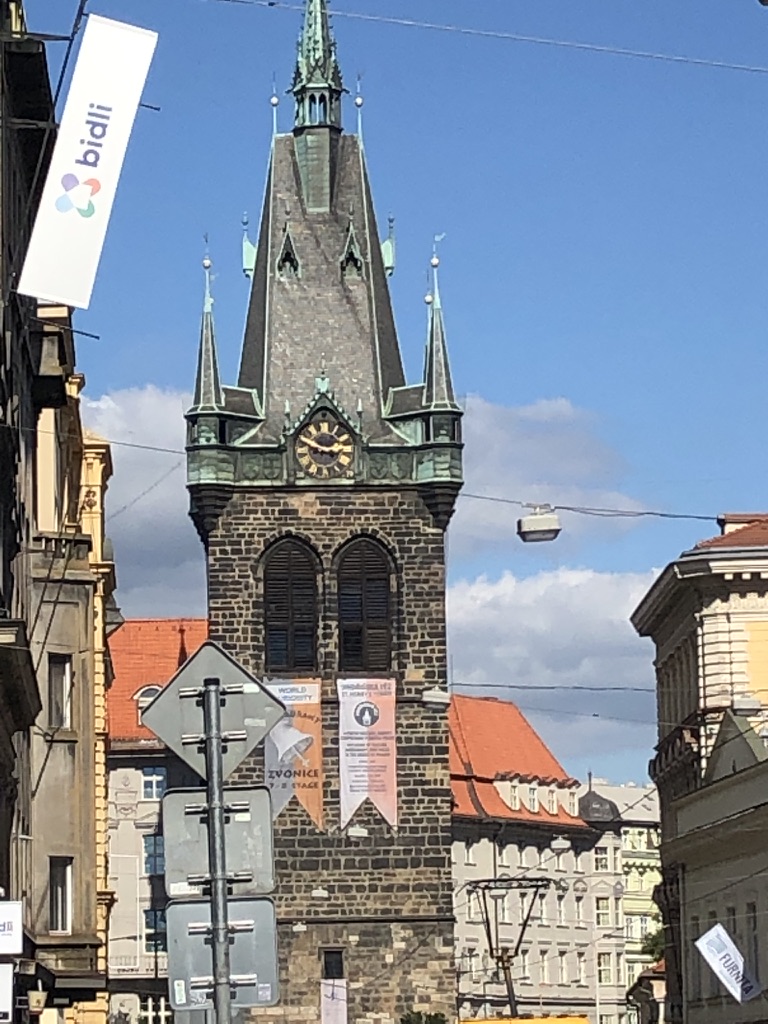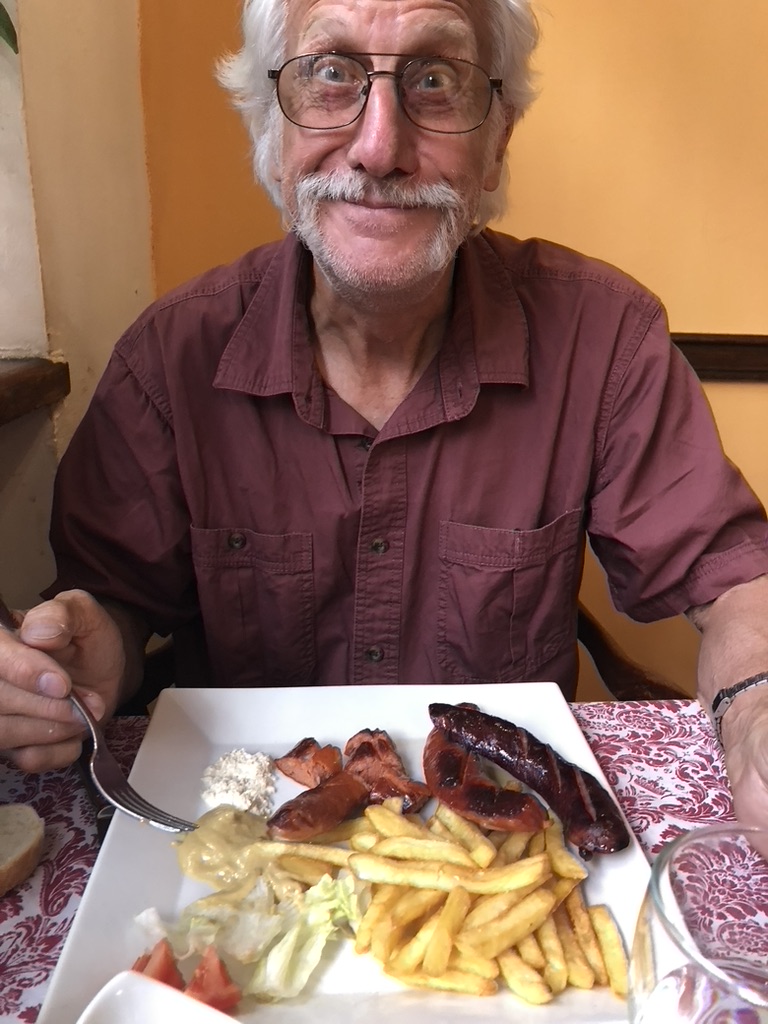 The History
The first thing we had to do was stand on the Charles Bridge over the Vltava River (and yes, we cried). Built starting in 1357, the bridge represents so much of the city's rich history. With its musicians and buskers, its old, blackened sculptures of saints, its history as the place where beheaded heads were mounted and left for a decade (really!)—the bridge is the glue that holds that past together and brings it up to the present. (The bridge has an accompanying museum that has some interesting information and some well-done exhibits, along with some… eclectic ones. It's probably not a must-see, but it's worthwhile if you like those civil engineering-y kind of things.)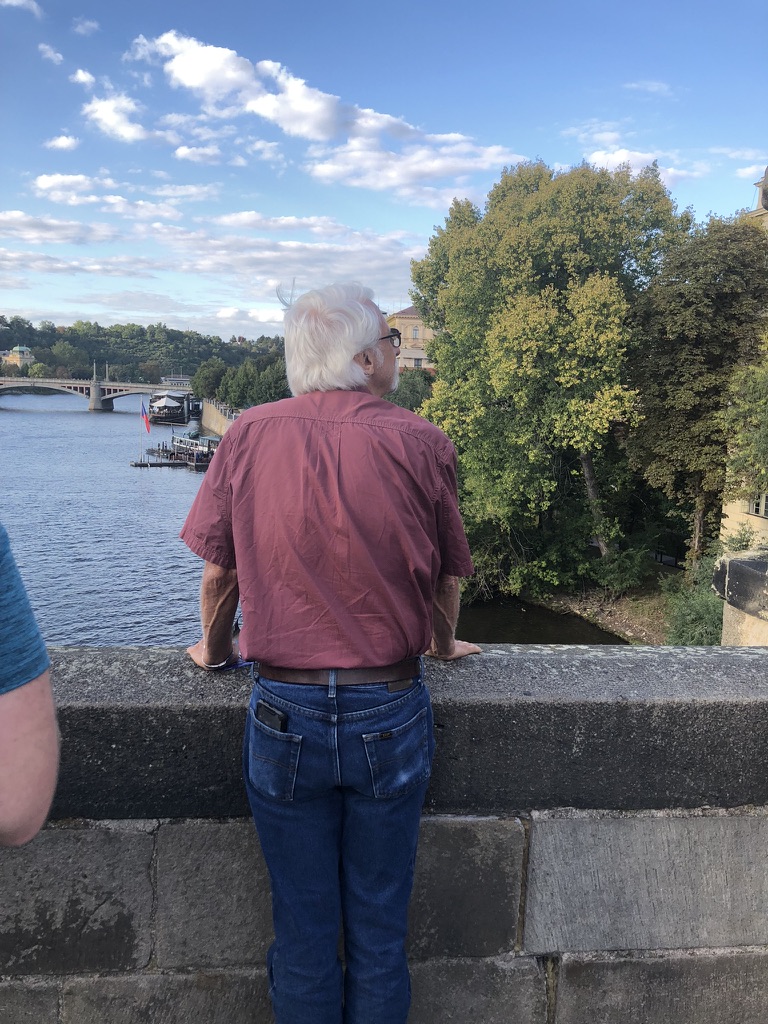 From the bridge, we looked up at the Hdradcany (Prague Castle) at sunset, with St. Vitus Cathedral, in its gothic glory crowning the city like something from a fairy tale. The castle remains the seat of government for the modern Czech Republic. We saw the changing of the guard and admired the gardens and variety of medieval architecture as part of our city walking tour.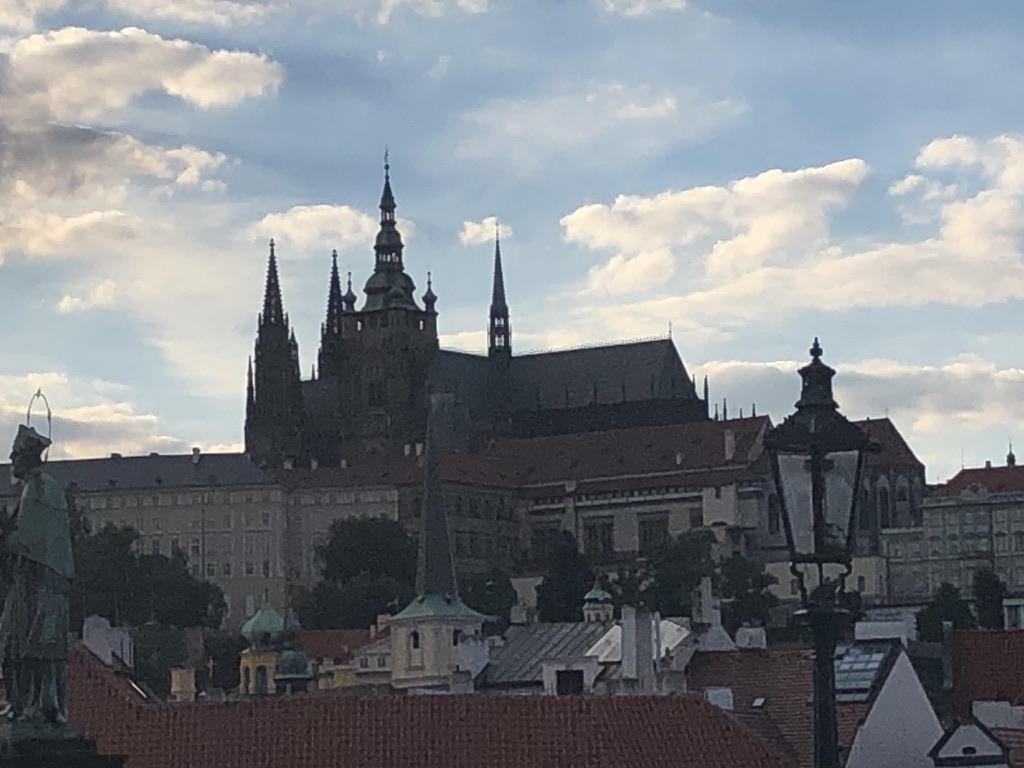 We wandered the cobbled streets and alleys of the Malá Strana, Staré Mesto (Old Town), and Nové Mesto (New Town), romantic locations that had taken on nearly mythical status in our imaginations. Here we were, actually walking where Good King Wenceslas walked, actually gazing on the square where Jan Hus proclaimed that people should be able to read the Bible in their own language (a century before Martin Luther claimed the same), actually standing on the very spots where Czech patriots met the Soviet tanks during the painful Prague Spring.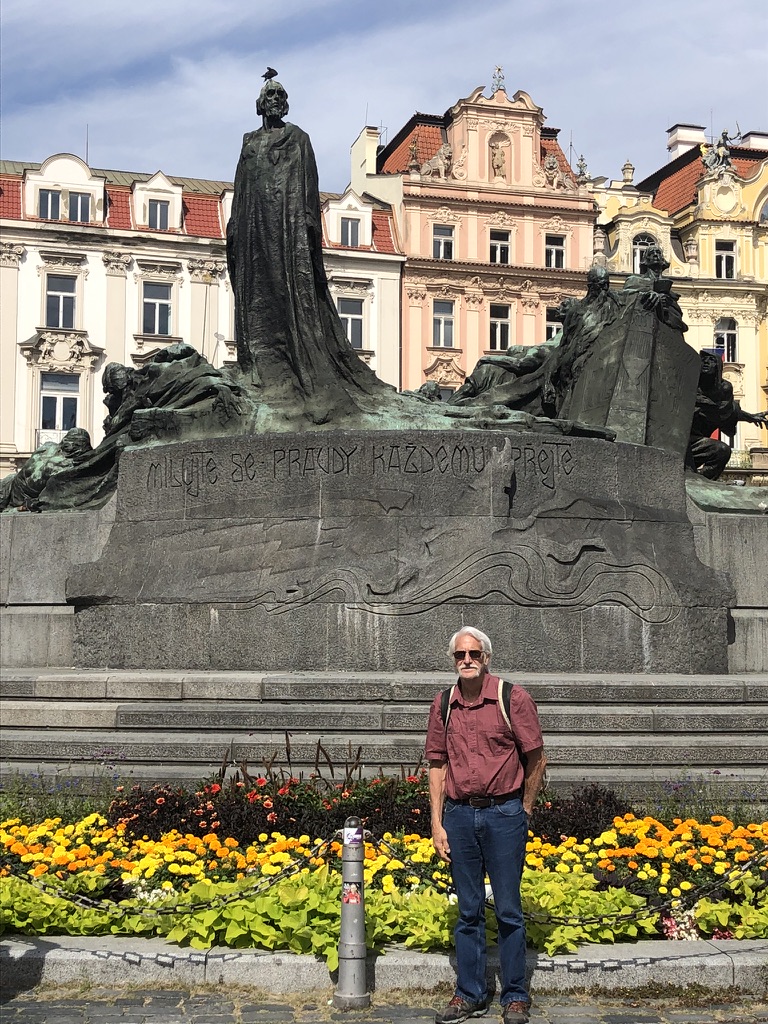 We watched the colorful medieval astronomical clock, with its hourly reminder that death stops for no one, a lesson that is integral to so much of the sad history of the Czech people.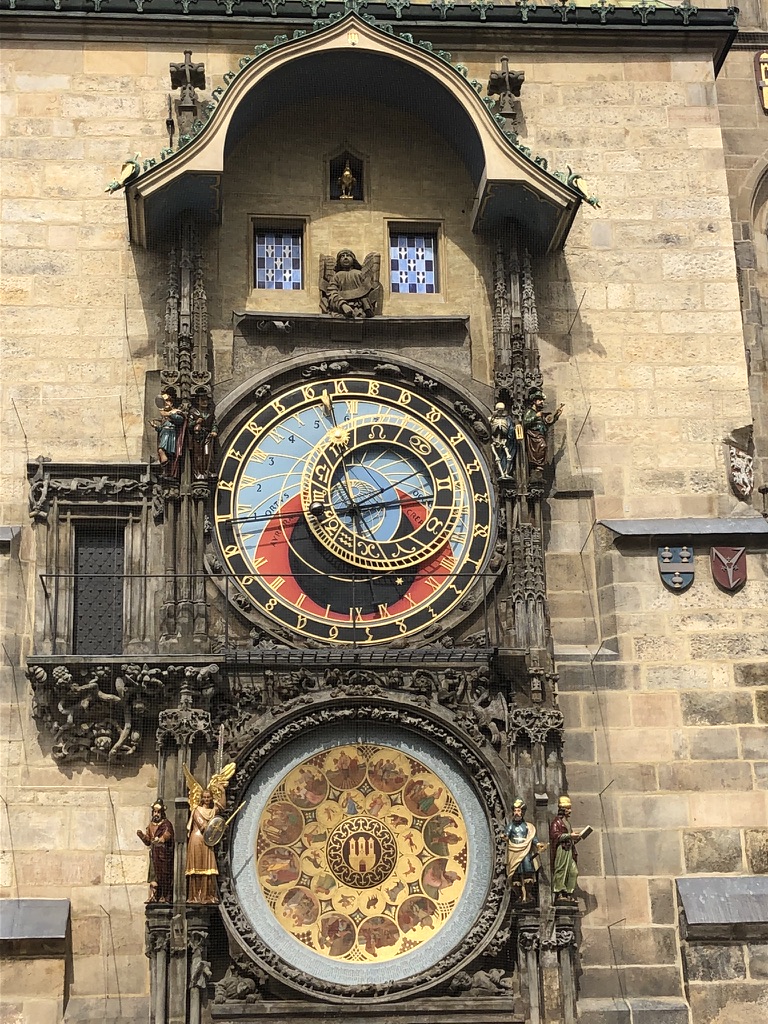 We spent one whole day just taking in memorials. Next to the Old Town Hall, white stones mark where 29 Czech Protestant nobles were beheaded in 1621. We aren't big fans of the Austro-Hungarian empire for that one.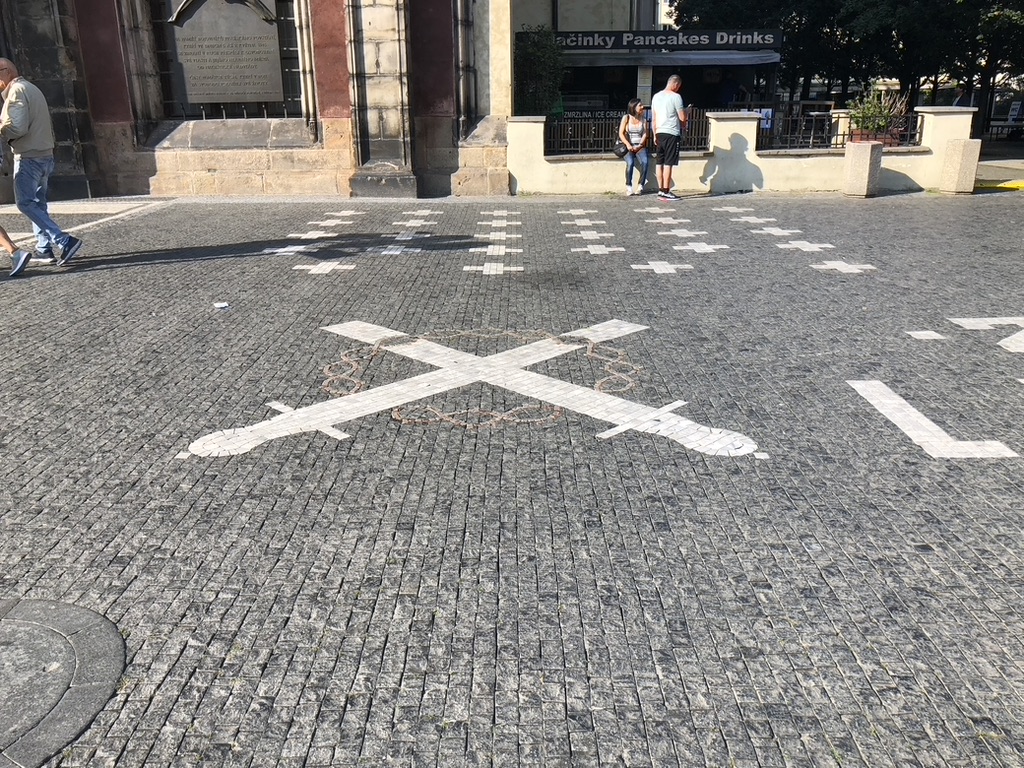 After some searching, we found the Church of Saints Cyril and Methodius. First off, the two saints are special, known as the apostles to the Slavs, because they helped develop the Slavic alphabet and written language (so people could read the Bible). During World War II, the church served as a hideout for the Czech heroes of Operation Anthropoid, the assassination of Nazi leader Reinhard Heydrich. The Nazis were brutal in retaliation, with more than 5,000 people being killed, including the destruction of the entire villages of Lidice and Lezaky. Seven brave Czech soldiers were holed up in the church crypt for weeks after the assassination. They were betrayed and killed by German soldiers. Bullet holes from the battle are visible all over the crypt walls, which is part of a well-done memorial in the church basement. In a moment of deep introspection, an exhibit in the National Museum (see more below) asks if the Czechs don't over-emphasize the heroism of these seven, especially considering the tens of thousands who marched in support of the Nazis in Prague after Heydrich's funeral. Czechs are good at contemplating difficult questions, as they have debated them throughout their long, complicated history.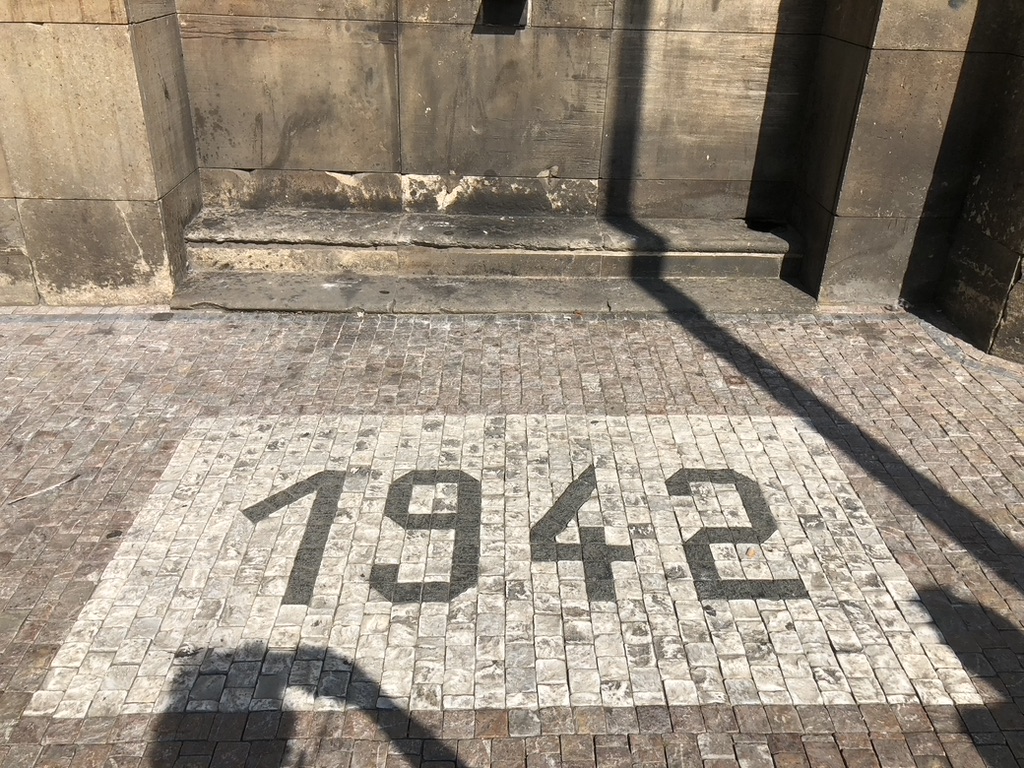 The Architecture
Unlike many European capitals, Prague did not get bombed in World War I or II. It's certainly had its share of military takeovers, from the Swedes to Napoleon to Hitler (don't even get me started on the Munich agreement). However, the city itself, its churches, government buildings, universities, libraries, parks, homes, and apartments, have mostly remained intact. As a result, the city is a wonderful, colorful mashup. Medieval, baroque, renaissance, gothic—just name an architectural style, and Prague has it.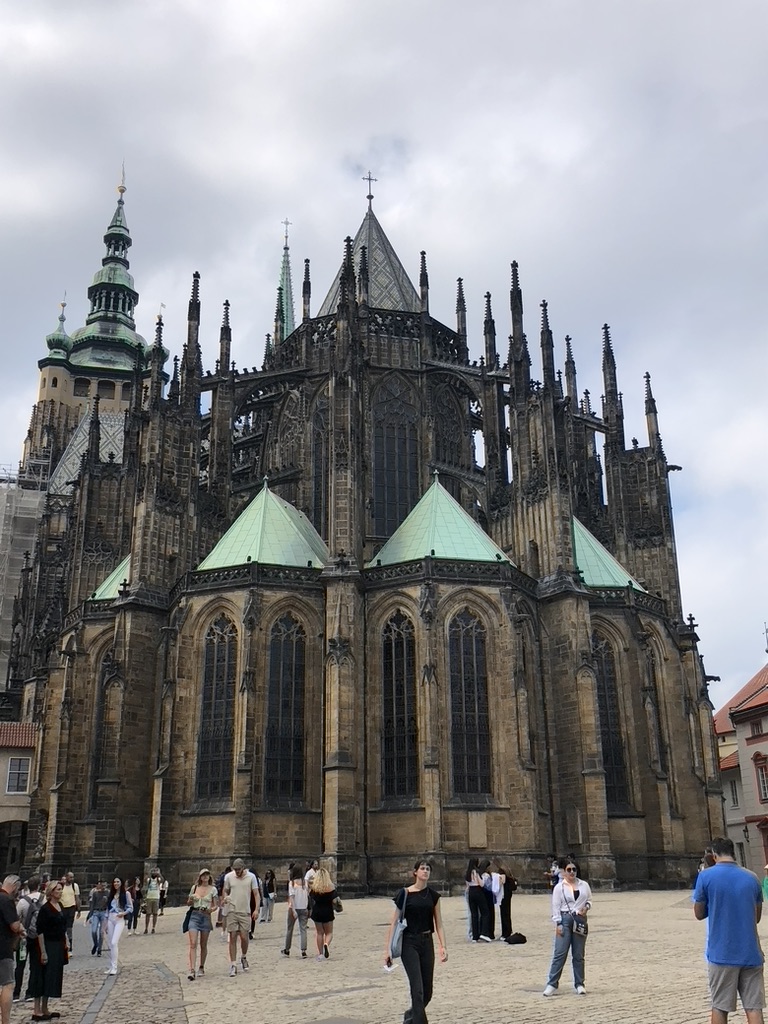 The river bends in the middle of town, so there's no grid of streets. Instead, the city is a maze of wide boulevards divided by winding, narrow alleys and a variety of street sizes in between. We started out our first morning trying to get our bearings around Old Town. That's impossible, so we just wandered.
We did get a kick out of the fact that so many landmarks in Prague are named for Charles and Wenceslas (Wencil), Bob's brothers' names, and we even found a square named after his sister, Mary Ann (Mariánské Námêstí), too. However, even though everyone in the Czech Republic who is not named Charles or Wencil is named Robert, we didn't find any Robert bridges or squares.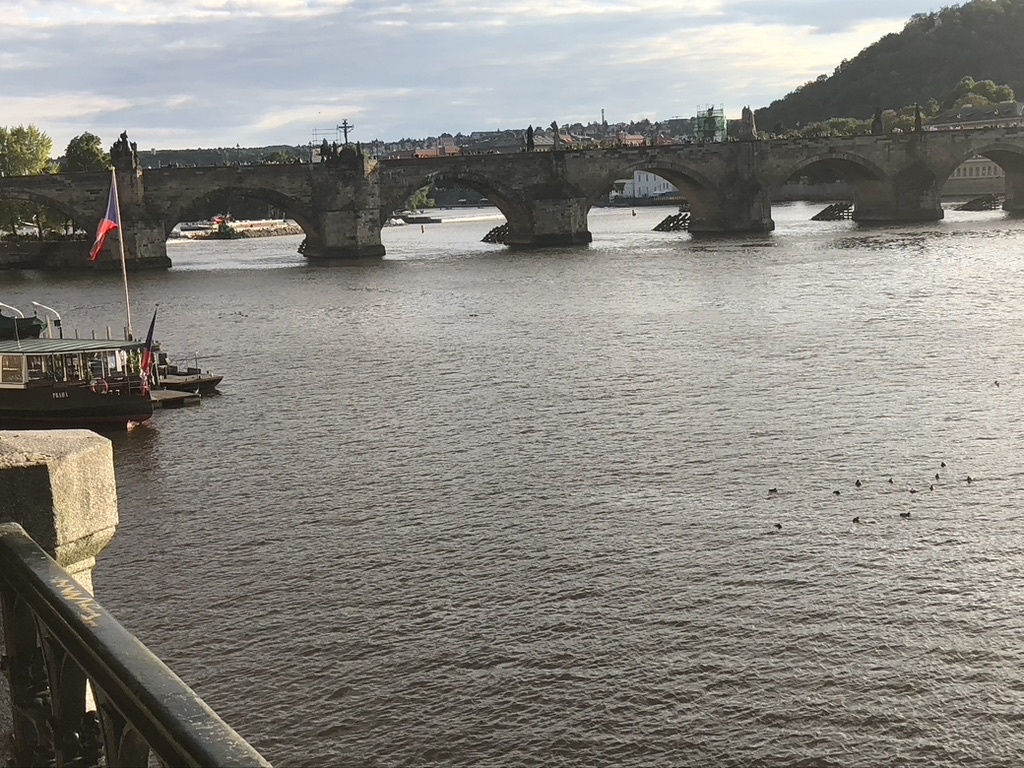 The Art and Culture
On a whim during our first night in town, we attended a concert in the St. Francis of Assisi Church, constructed in the 1680s, right next to Charles Bridge. The baroque concert of voice, violin, and organ, on an organ that both Mozart and Dvorak—Mozart and Dvorak!—played on was spectacular. We enjoyed every minute of it, marveling at the beauty of the church along with the beauty of the music and the fact that we were actually in Prague.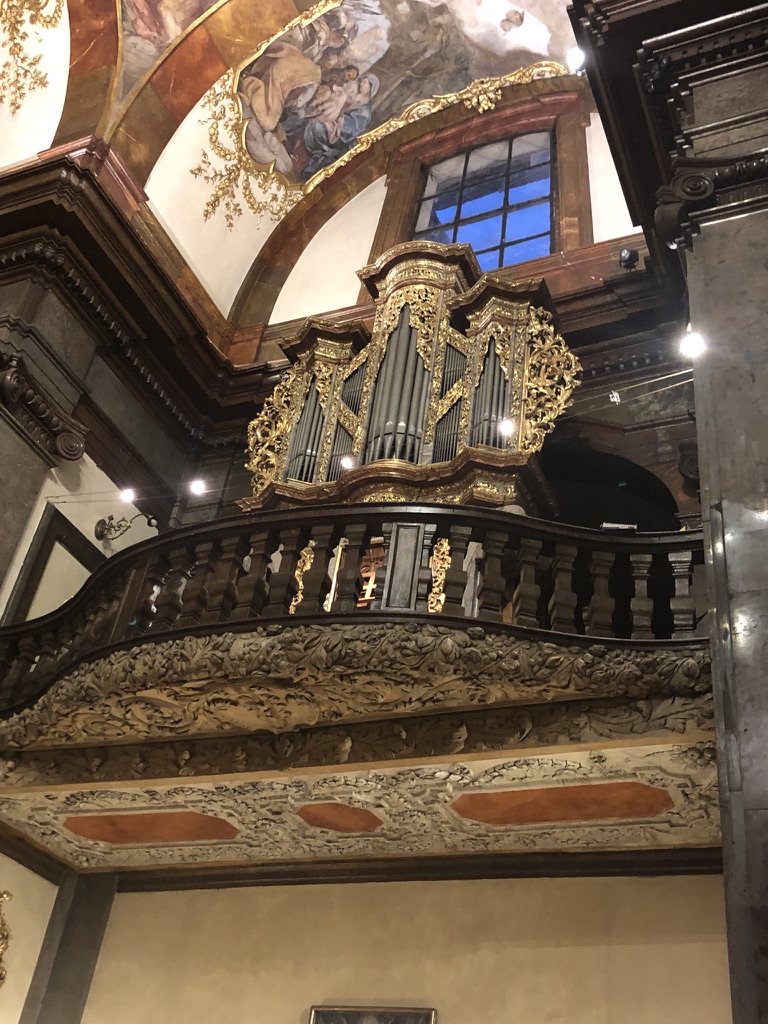 We also attended the ballet in the National Theater, an elaborate baroque building (is that redundant?) built in 1881. Much to the horror of the proud Czechs to whom the building meant so much, the theater burned down two months after completion but was promptly rebuilt with the funds raised in a mere 47 days. The theater remains a major source of pride for the country and hosts a variety of operas, plays, concerts, and ballets. The ballet we saw, "The Bridges of Time," is by renowned Czech choreographer, Jiri Kylián. It consisted of simple costumes and sets so that the audience could focus on the dance itself. The athleticism of the dancers of the Czech National Ballet was superb. The story of the ballet may have been lost on us, but we did enjoy the overall experience, including the two intermissions on the ornate balcony.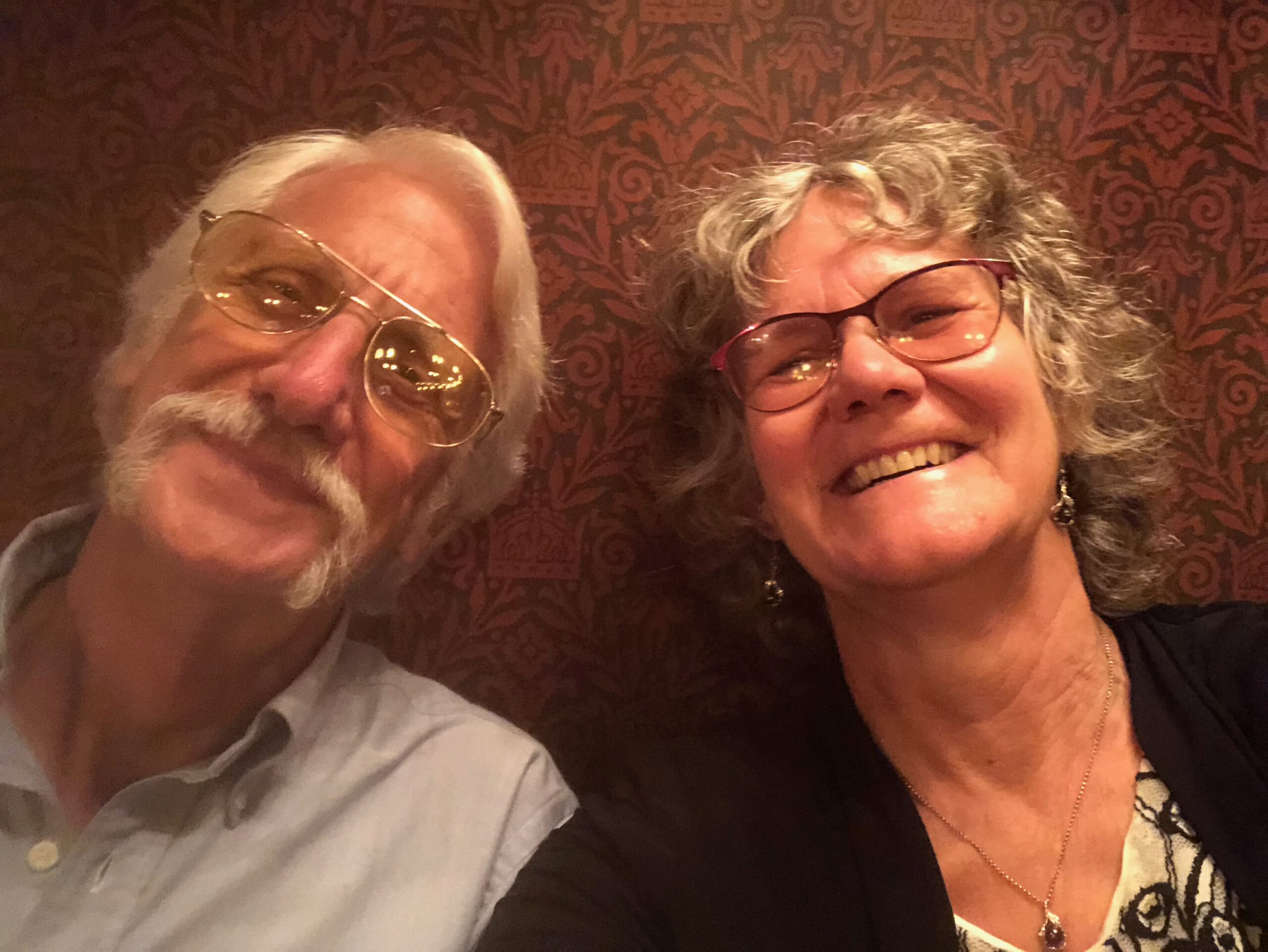 At the top of Wenceslas Square stands the National Museum, a beautiful building in its own right and a museum of the natural history and recorded history of the Czech Republic. Some exhibits, such as the hall of minerals are old style—as in 1800s old style—while others include modern electronic whizbangs. The hall of statues has a noticeable lack of women, but overall, the history is well told.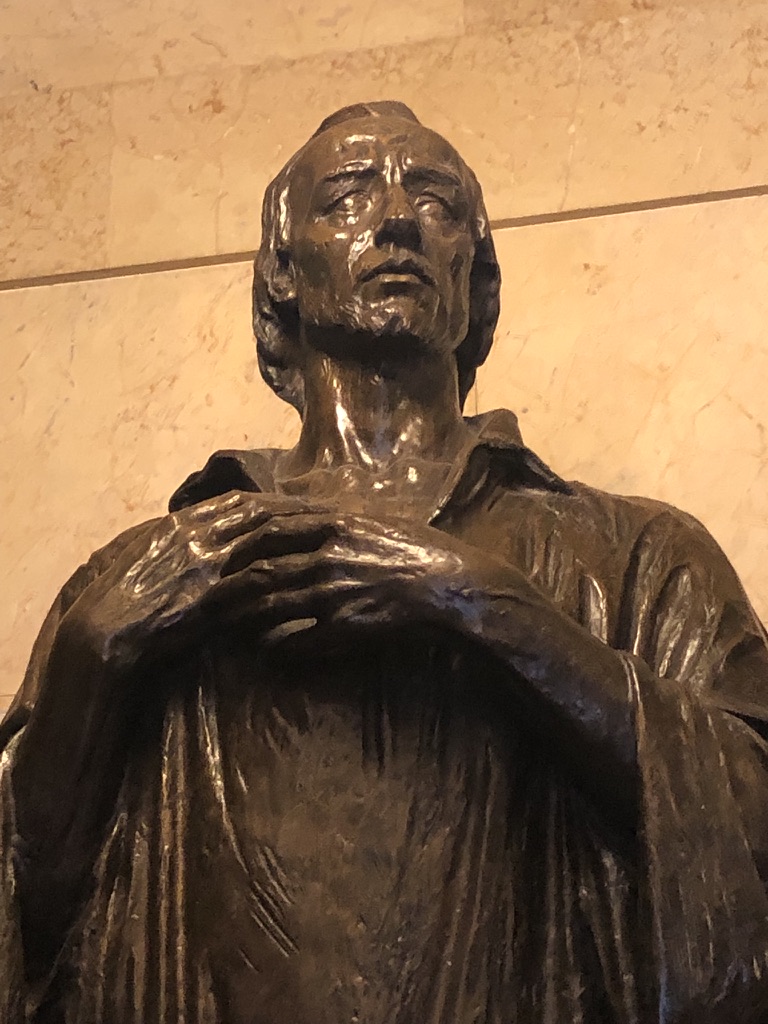 We also visited the privately run Museum of Communism, which pulls no punches on how bad life was for Czechs under the Soviets. The secret police, the lack of consumer good and the absolute worst for the outspoken Czechs, the lack of freedom of expression, is on full display in photographs, videos, and artifacts. As some of our tour guides mentioned, it certainly had a point of view, and we thought it was well done.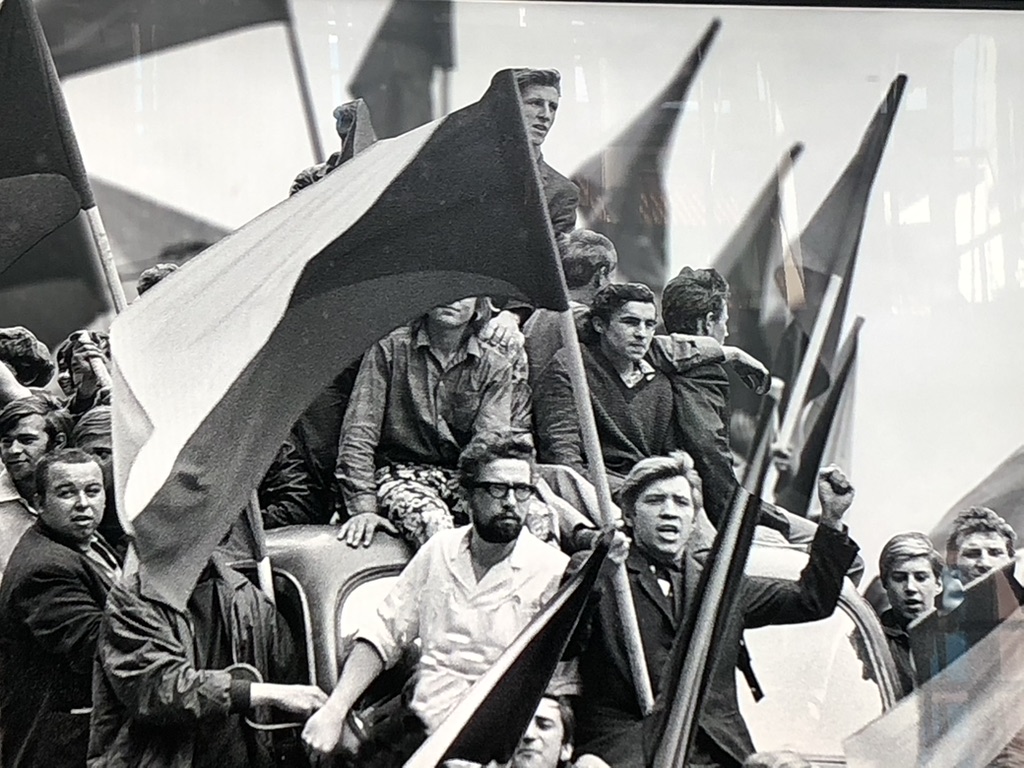 Because we were only there a week, we missed many places we wanted to see, including the Jewish Museum, the Dvorak Museum, the Glass Museum, the New Town Hall (where certain politicians were literally thrown out the window), and, oh, so much more.
The Food
I was a little trepidatious, traveling from Lisbon with its light foods, olive oil, fish, and wine (http://heathers6wadventures.com/lovely-lisboa/) to the land where everything is bread dumplings, cream, pork, and beer (One must stay warm in winter and eat hearty to prepare for the next invasion…). I needn't have worried. The food in the Czech Republic is fabulous, and like all of Europe, many options exist for vegetarians.
As in Lisbon, the meals were relaxed and lengthy, with plenty of great beer and wine to accompany a wide variety of foods. We didn't have a bad meal, and our very favorite was at a little family-run café, Restaurace U Matějíčků on Náplavní in New Town, not far from the Church of Sts. Cyril and Methodius. Bob had goulash, the best of four or five he tried, and I had this odd-sounding but utterly delicious gnocchi with sauerkraut and smoked tofu. My mouth still waters just thinking about it!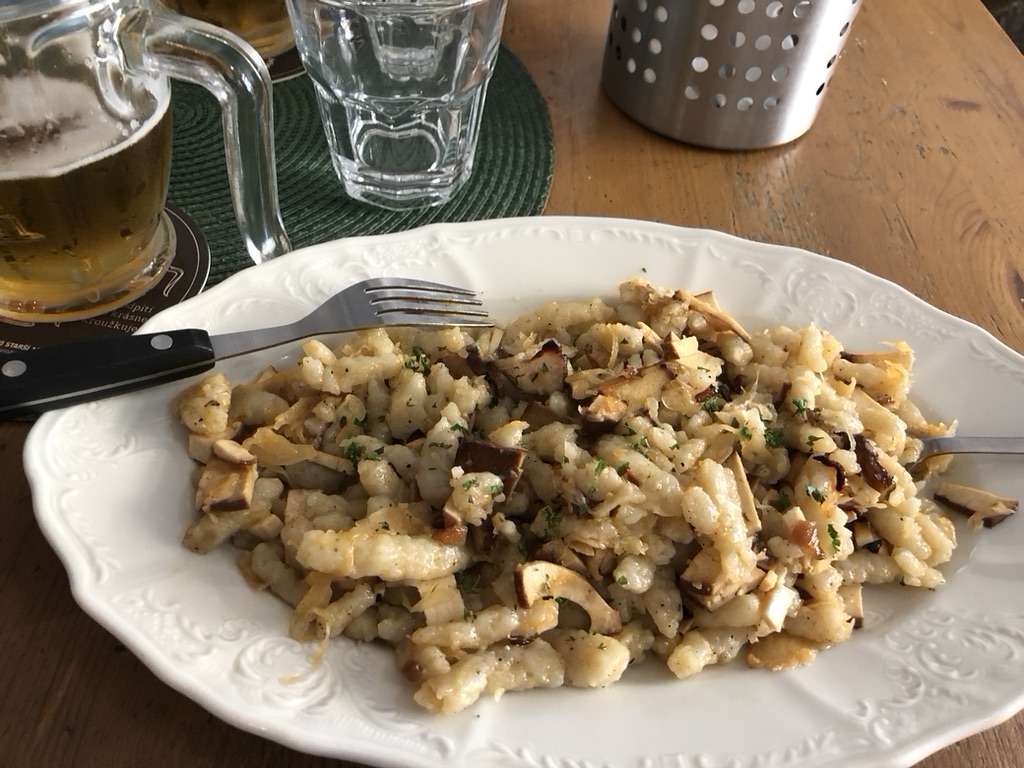 One of our special adventures was a delightful four-hour "Taste of Prague" tour, https://www.tasteofprague.com/, that took us to four restaurants and a bar. Our guide, Karolina, was delightful and knowledgeable about Czech food and Czech history. The food on the tour was outstanding (they had cheese and roasted veggies in place of pork and beef for me), and the company was a kick. We highly recommend it. You certainly won't leave hungry!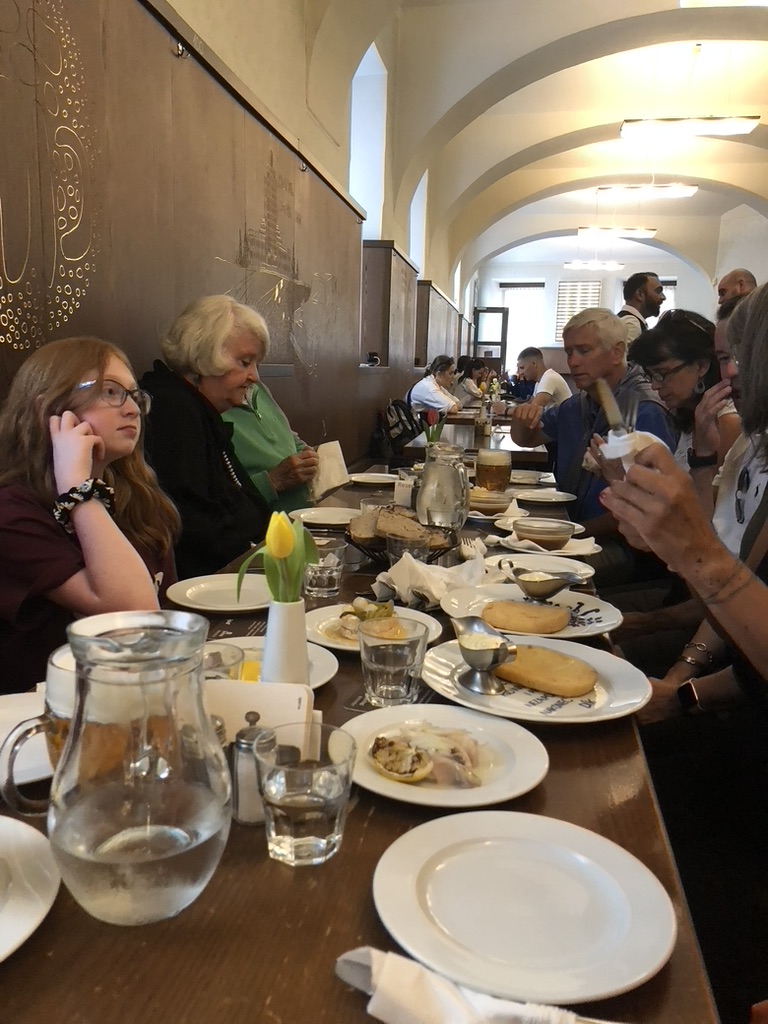 After some searching, we also finally found kolaches worthy of Bob's grandmother, although we weren't sure how she would have felt about lemon curd with dark chocolate… Oscar, the owner of the bakery, thought his grandmother would question that flavor, too! Kolacherie (https://www.instagram.com/kolacherie.cz/) is just off the Old Town Square, and well worth the stop.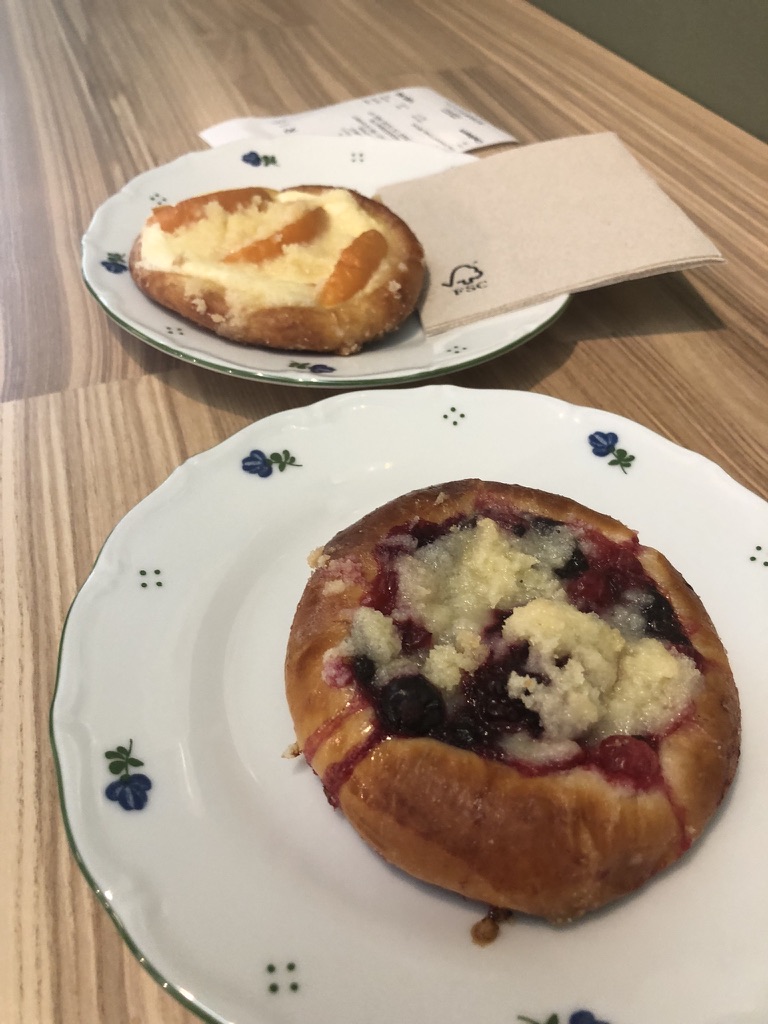 For Sale
Under communism, the Czechs did not have many shopping options. They not only didn't have much selection of consumer goods, what items they could get were of low quality. These days, the Czechs have embraced capitalism with gusto. Shops that run the gamut from high end to junk can be found all over town.
The tourist areas are full of outlets for beautiful Czech crystal and glassware, and garnet jewelry shops abound. (Garnets are the official gemstone of Bohemia, and they are also my birthstone, so Bob was not getting out of there without purchasing a pair of elegant earrings for me!)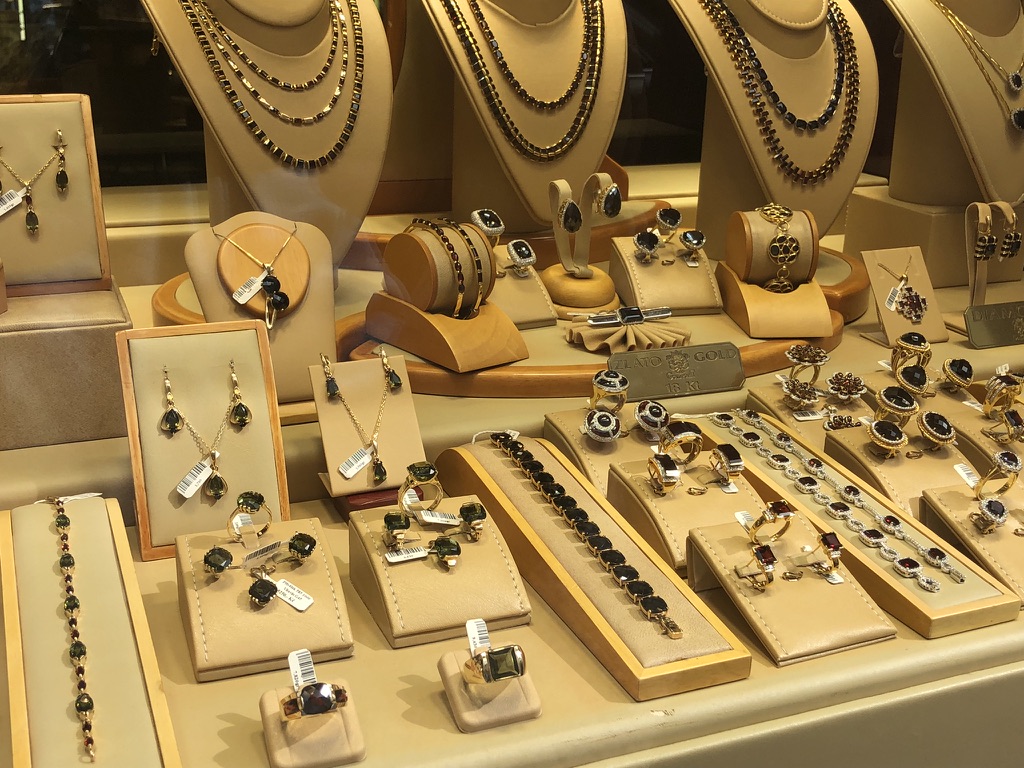 Because Bob's mom had supplied us over the years with lovely Czech crystal pieces, I didn't think I would need to purchase any. That was wrong. Unfortunately, we had deliberately brought small suitcases on this long trip so that we couldn't bring back lots of souvenirs. Therefore, when we return, I'm having the crystal I need (not want but need!) shipped home.
Some folks lament that Prague isn't inexpensive and bohemian like it was in the 90s, and there are even some who lament it isn't bohemian and underground like it was in the 70s. Nonsense. Let the Czechs be who they are and develop their country the way they want to.
The People
And that brings me to the topic of the people. If you ever hear something on the news that says, "the Czech people say this" or "Eastern Europeans believe that" don't listen. There is no block of such people. Their opinions are as diverse as the Prague architecture. (See the upcoming blog, "A Traditional Czech Conversation in Three Parts," for more information.)
Having said that, one can say that, in general, the Czech people are friendly and kind. They are polite. Most of them speak English. They are happy to no longer be living under communism (unless they can exploit communism's appeal as a political point). They love their country but will argue about it incessantly, as the Czechs historically always have.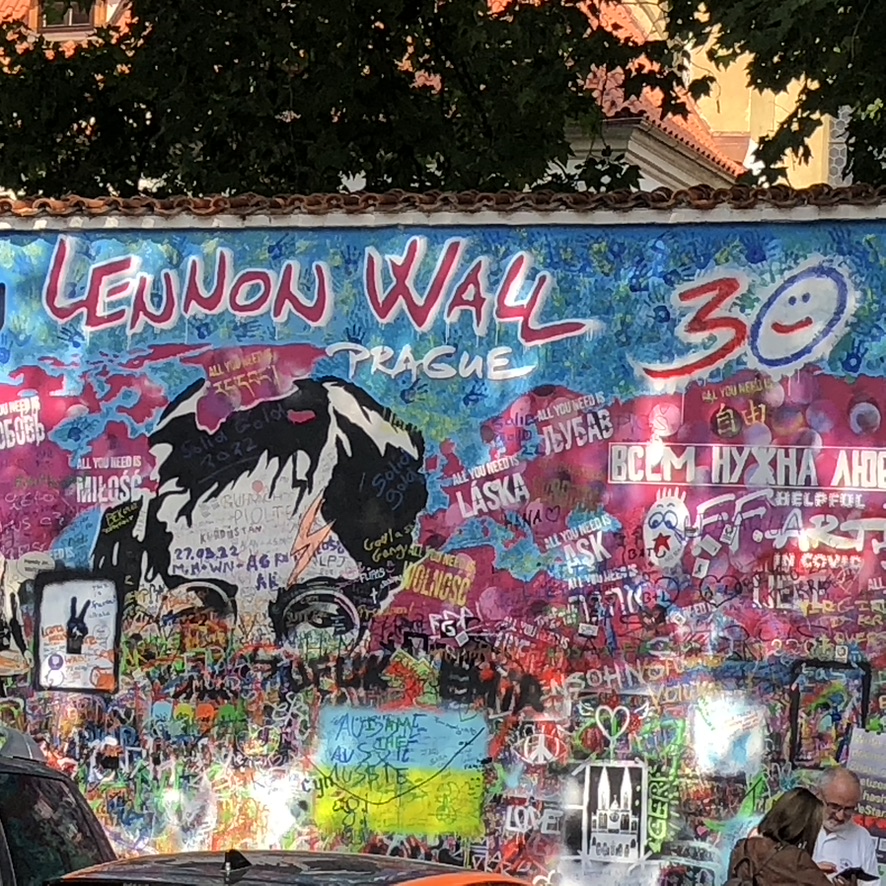 In addition to being welcoming to tourists, since the start of the war in Ukraine, the Czechs have taken in 400,000 Ukrainian kids to their schools because, as our walking tour guide Ross told us, "It's our responsibility." They are good people, who understand sacrifice and hardship and overcoming oppression.
The Feeling
The feelings of excitement, wonder, and awe and we felt in Prague are difficult to explain. At the same time, nothing felt new or novel. It felt comfortable and well-known, like a soft old sweater. Even though we had never been here before and the language seemed so foreign and difficult, we felt like we had been there and knew what everyone was saying. Prague was and is part of the fabric of our lives and who we are.
It's hard to believe we only spent a week in the Czech Republic. We saw so much yet feel like we have so much to left explore. We will go home again—and soon!