We woke up early to a beautiful sunshine-y day, excited to see great racing, and so headed out of our hotel around 7:30, just as police were putting up road blocks on the street. We snuck out of the hotel parking lot behind a police car and had the road to ourselves!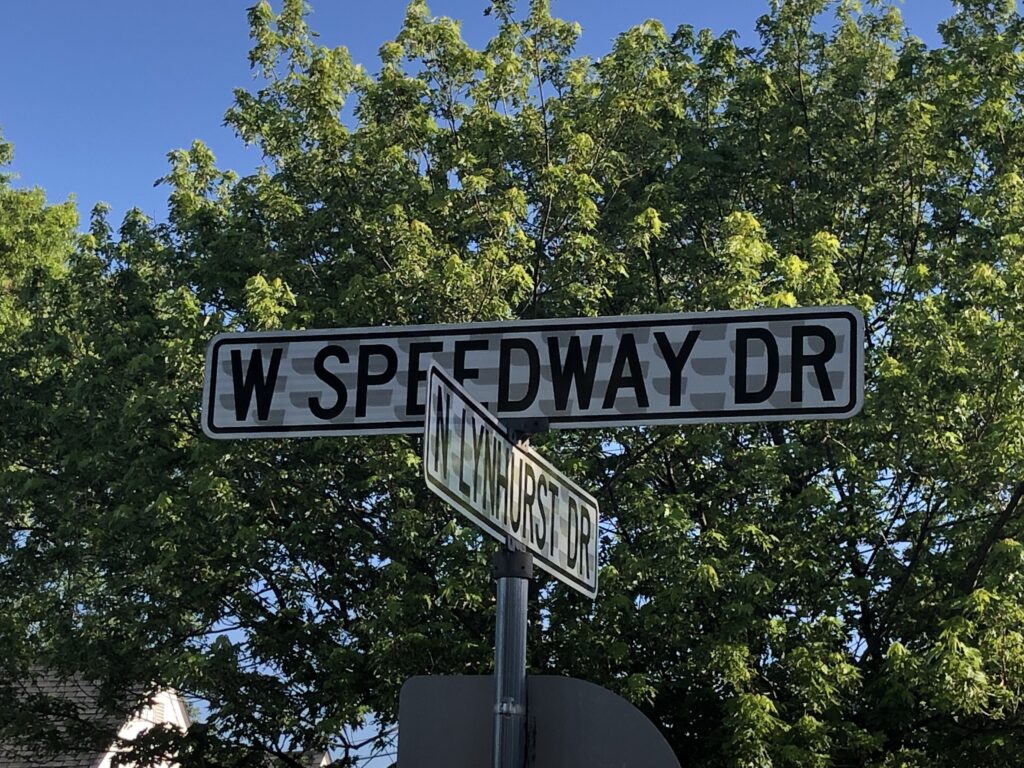 We searched for a house charging $20 for yard parking, and soon found Andrea's about a mile from the track. (I had spilled coffee all over my white McLaren racing shirt, and Andrea insisted on helping me clean it up and tossing it in her dryer for a few minutes. She was a dear.)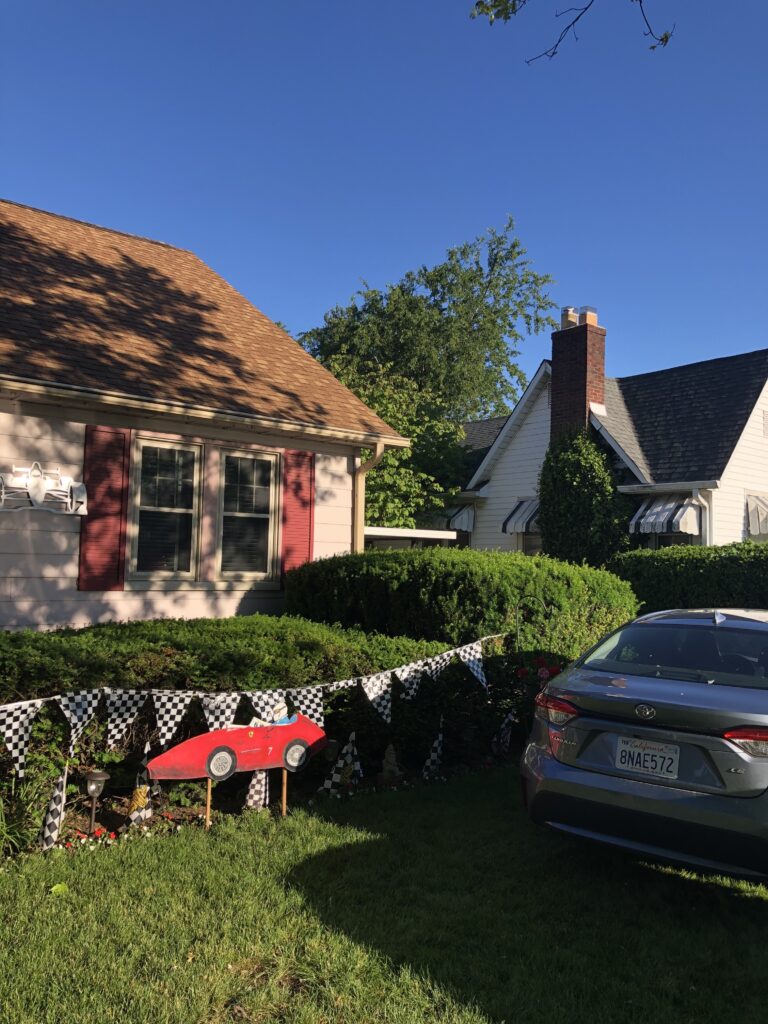 Finally, we were off to the track with 134,998 friends. We found our seats, just out of Turn 4, across the track from the Pit Entrance.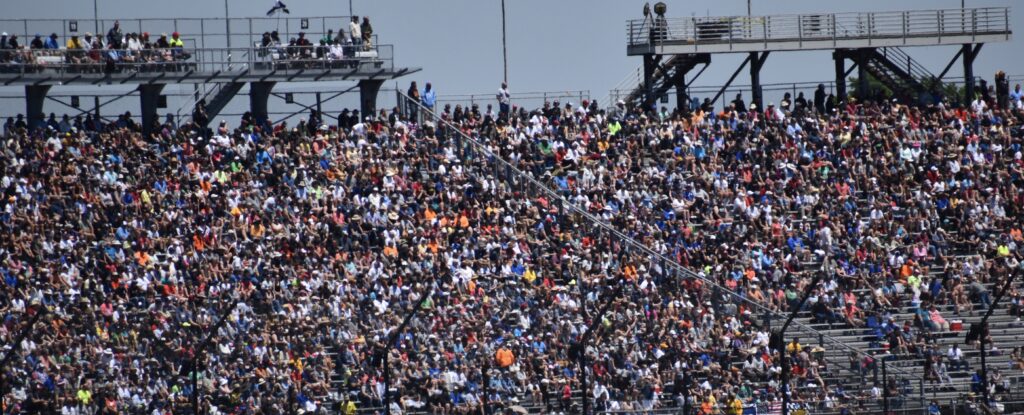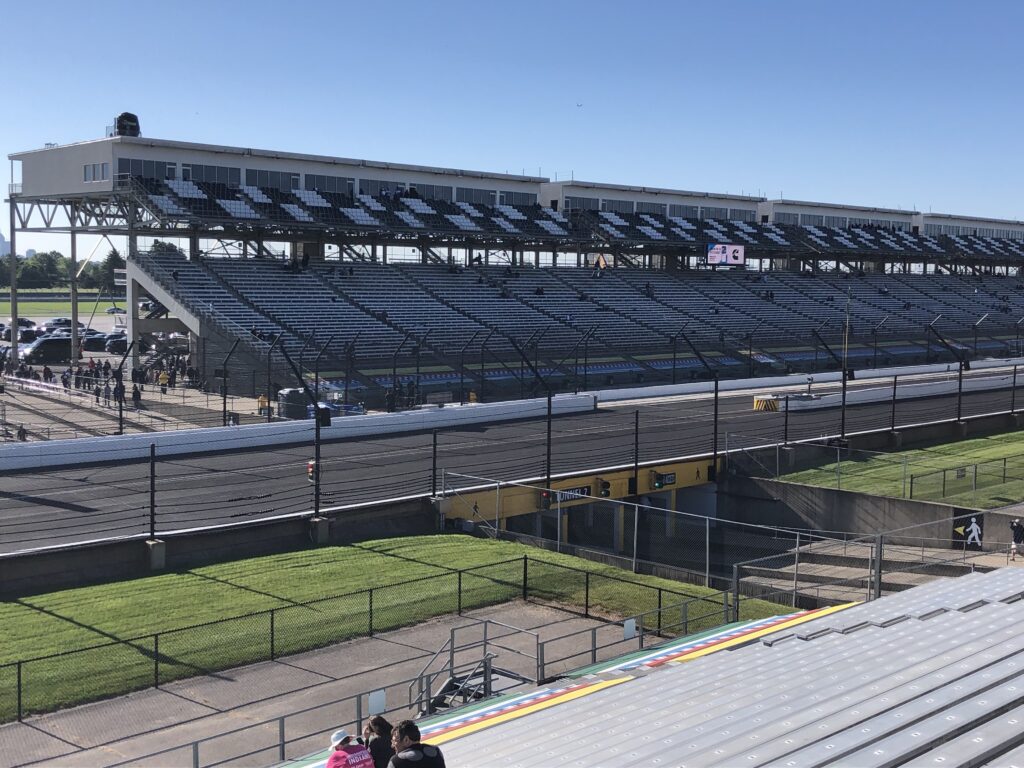 From there, we saw bands march by
and the Borg Warner Trophy take a ride in a Corvette;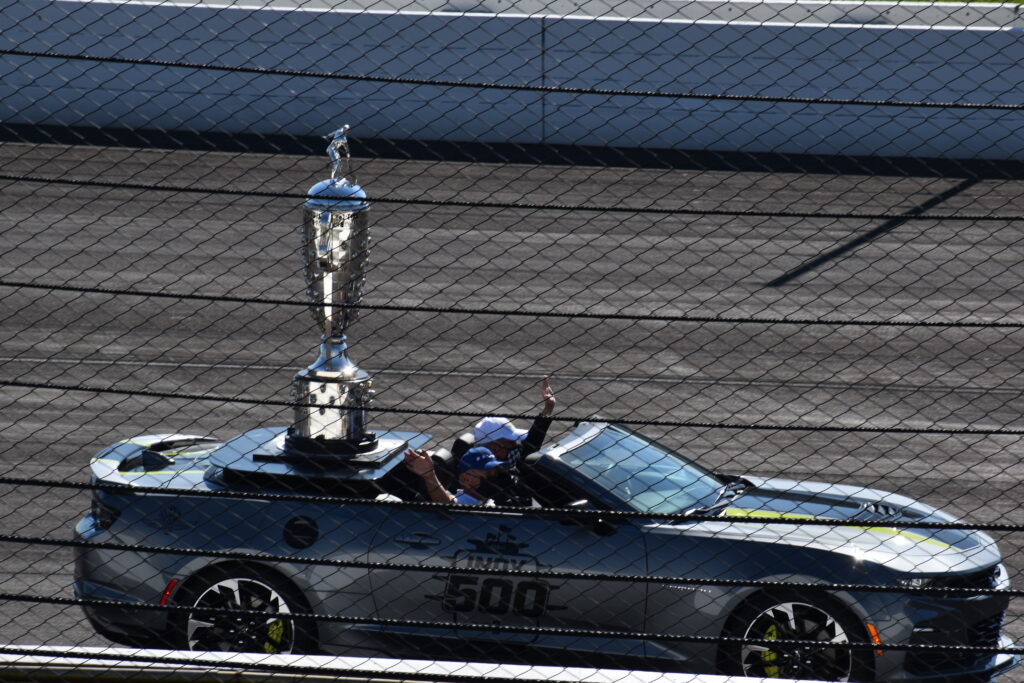 the past winners' parade, where we proudly waived our New Mexico flag for Al Unser, Sr. and Al Unser, Jr. and in memory of Bobby Unser;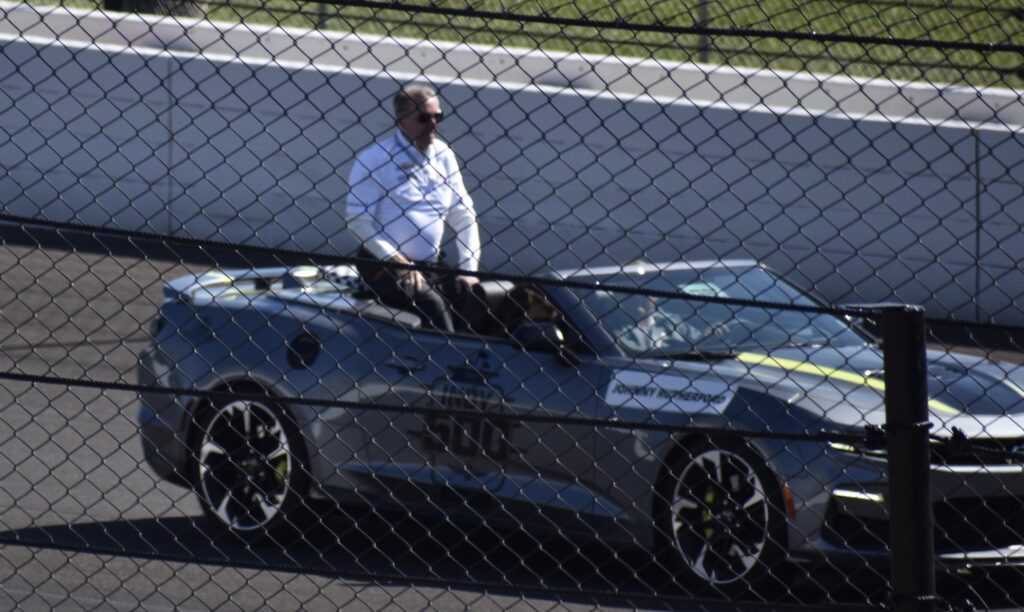 The Indy Princesses rode by in a parade of Corvettes (every year 33 Indiana college-age women receive scholarships and other honors and participate in Indy 500 events);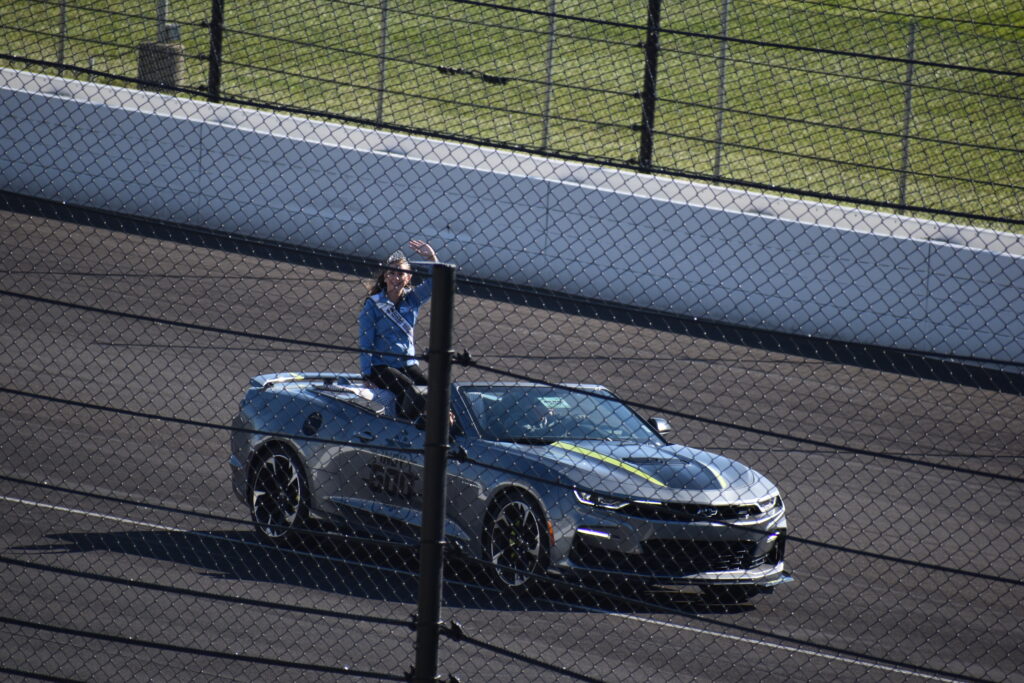 Al Senior, a four-time winner, was honored with a brick with his name in the yard of bricks;
members of all the military branches were honored for their service;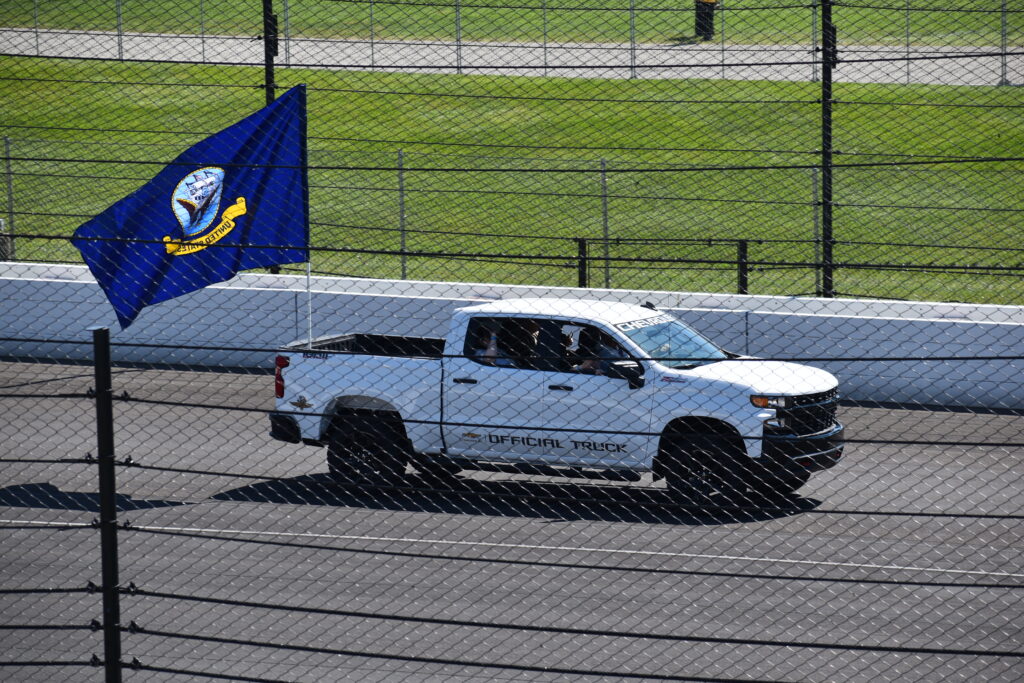 crazy dudes from the Red Bull flying suit team jumped out of a helicopter and had a race in the sky – totally awesome;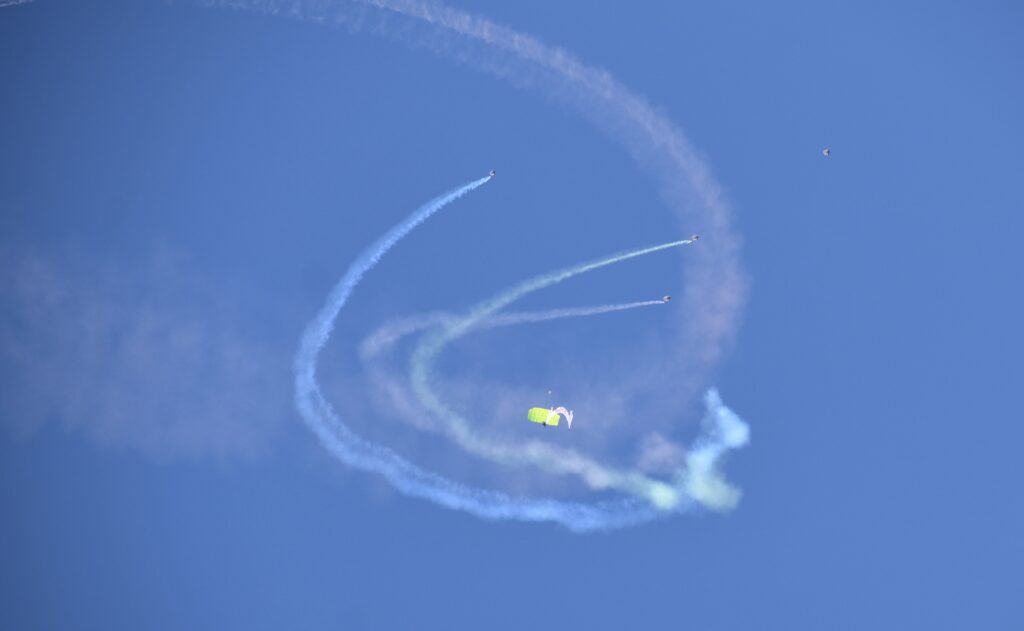 great singers sang patriotic songs and the National Anthem (no photo);
F-16 fighter jets flew over – also totally awesome;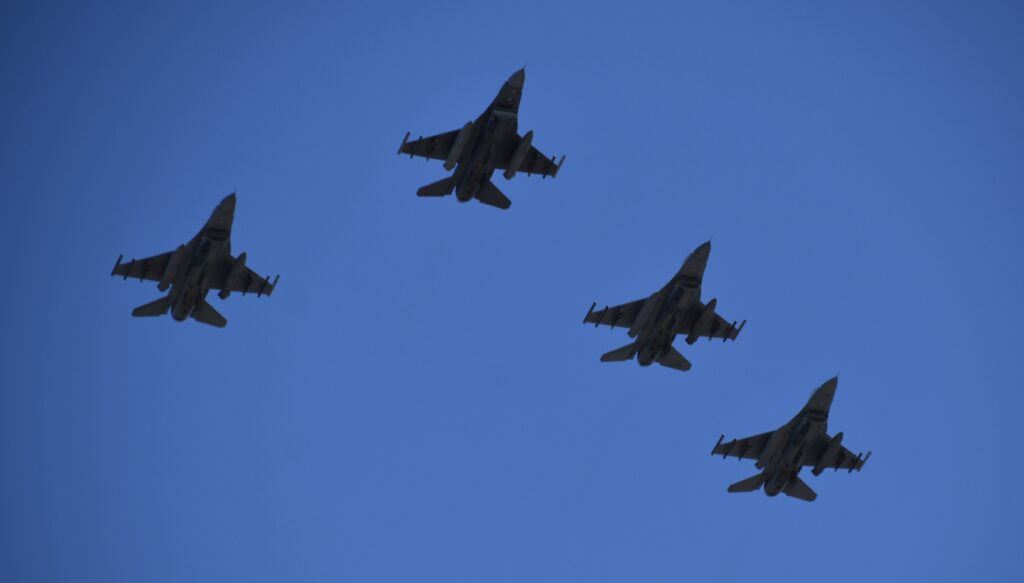 Jim Cornelison sang "Back Home Again in Indiana," beautiful and well done, but not Jim Nabors;
and new track owner Roger Penske welcomed everyone.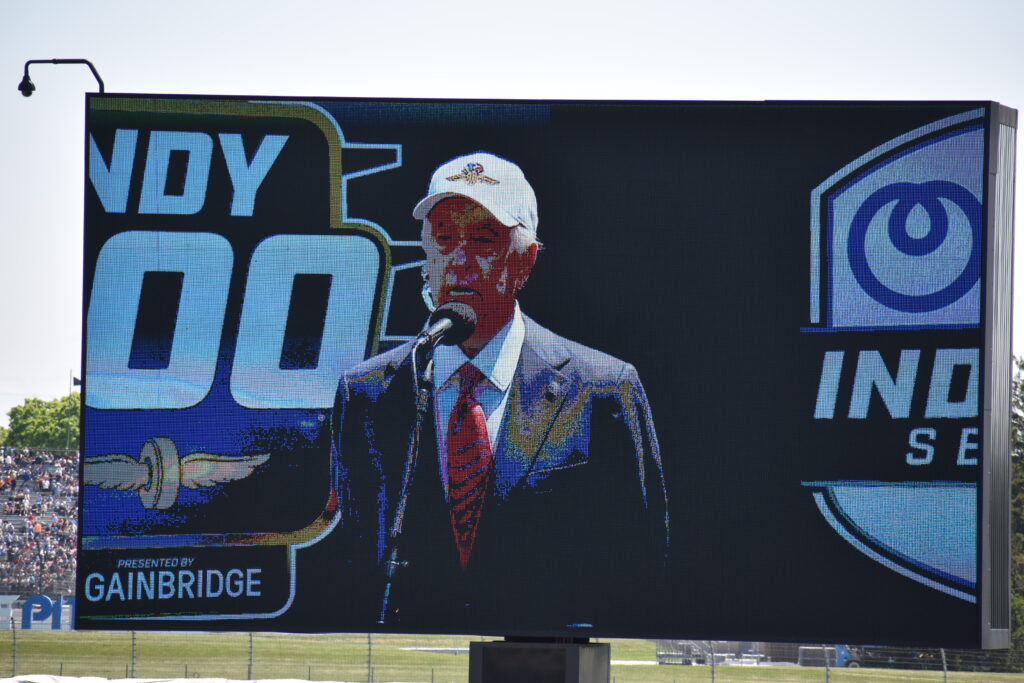 Then, it was time to go racing. The drivers (one woman in the field) started their engines and were off behind Danica Patrick in the pace car.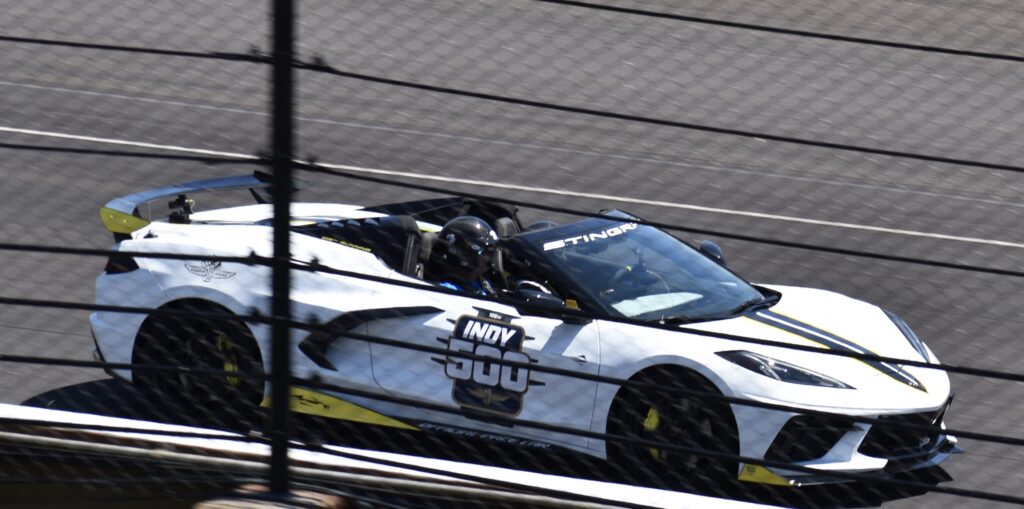 The race only had two cautions, one of which caught out one of our favorite drivers, Alexander Rossi, who ran out of fuel and a got a lap down. We saw three – three – accidents in the pits, plus Graham Rahal's team didn't get a tire on correctly. That's just bad.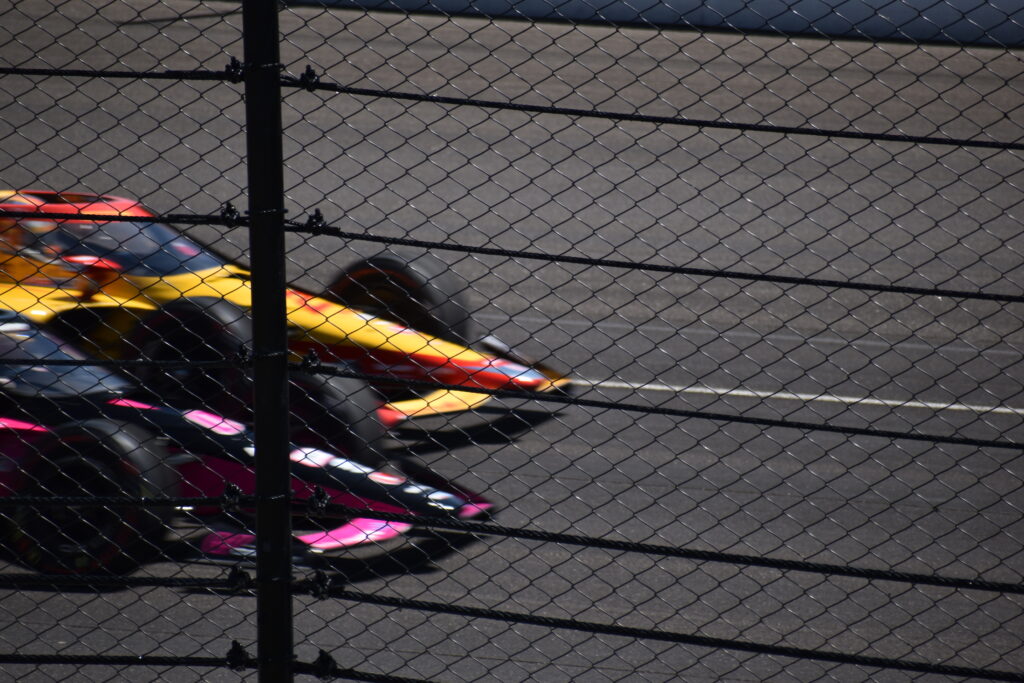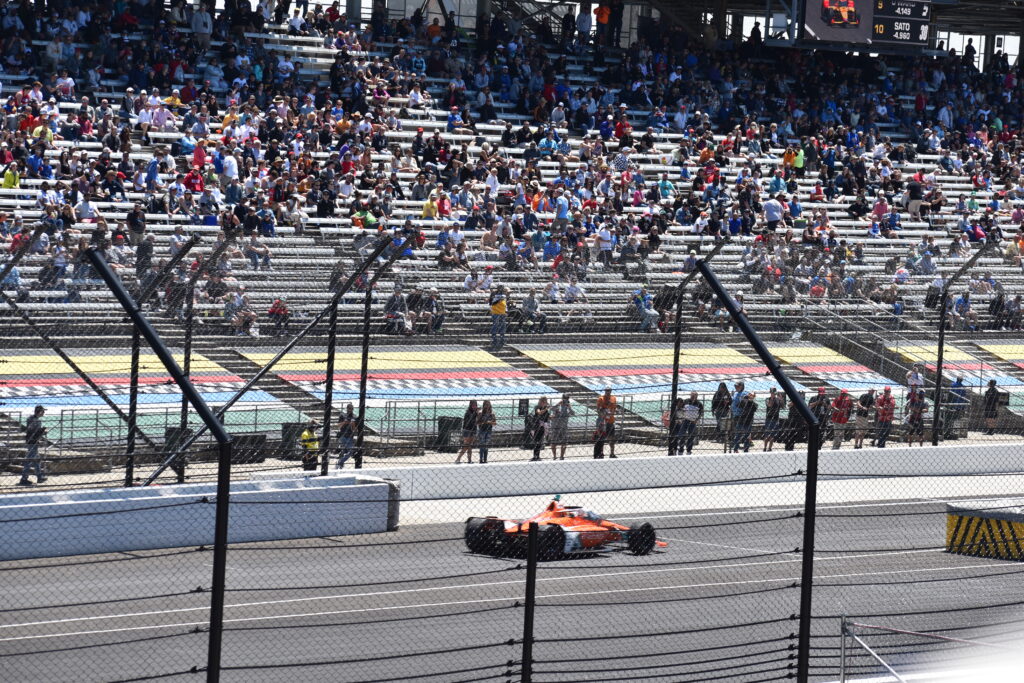 Overall, though, the racing was exciting and fast. So fast! In a few blinks of an eye, they had gone 100 laps. If you haven't seen it, I highly recommend catching a replay — 36 lead changes and more than 300 passes for position. It was crazy, and so fast! Then the last few laps of the race saw three-time winner Helio Castroneves duking it out with youngster Alex Palou.
Castroneves was a crowd favorite. Everyone cheered him on, and he won, a hugely popular victory. More than half the fans stayed around after he drank his (strawberry) milk for his tour of the track in the pace car. That was fun.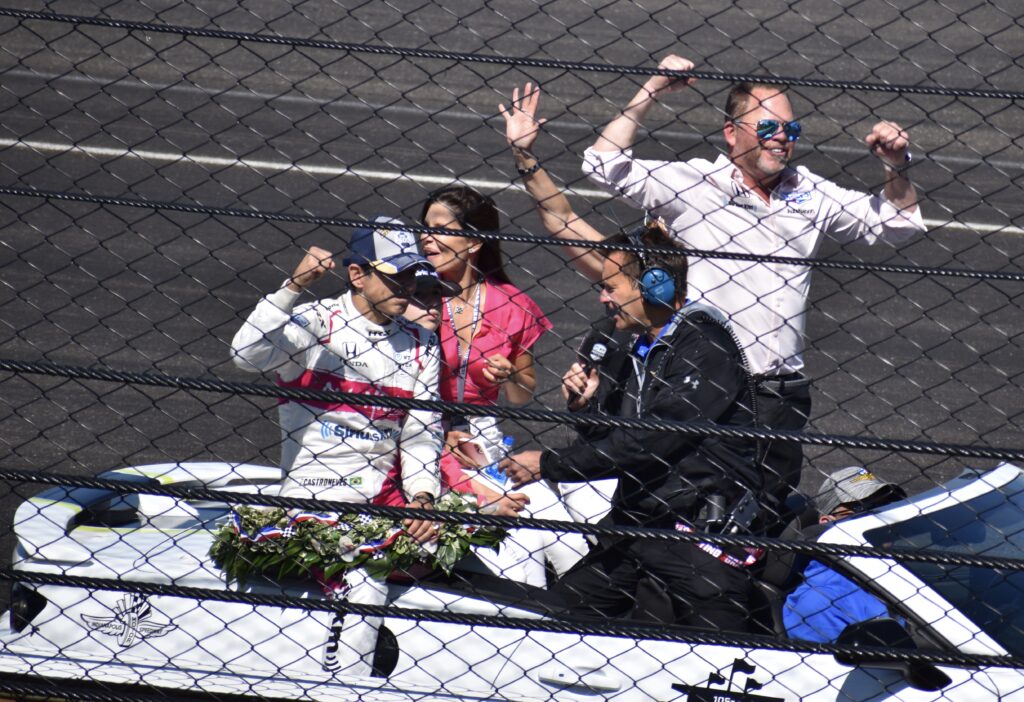 We sat in the shade in Andrea's yard, waiting for traffic to die down, which it finally did, and went to get a salad for dinner (after all of the previous day's grease, I had to have something green!), and made our way back to the hotel just as the haulers were leaving the track.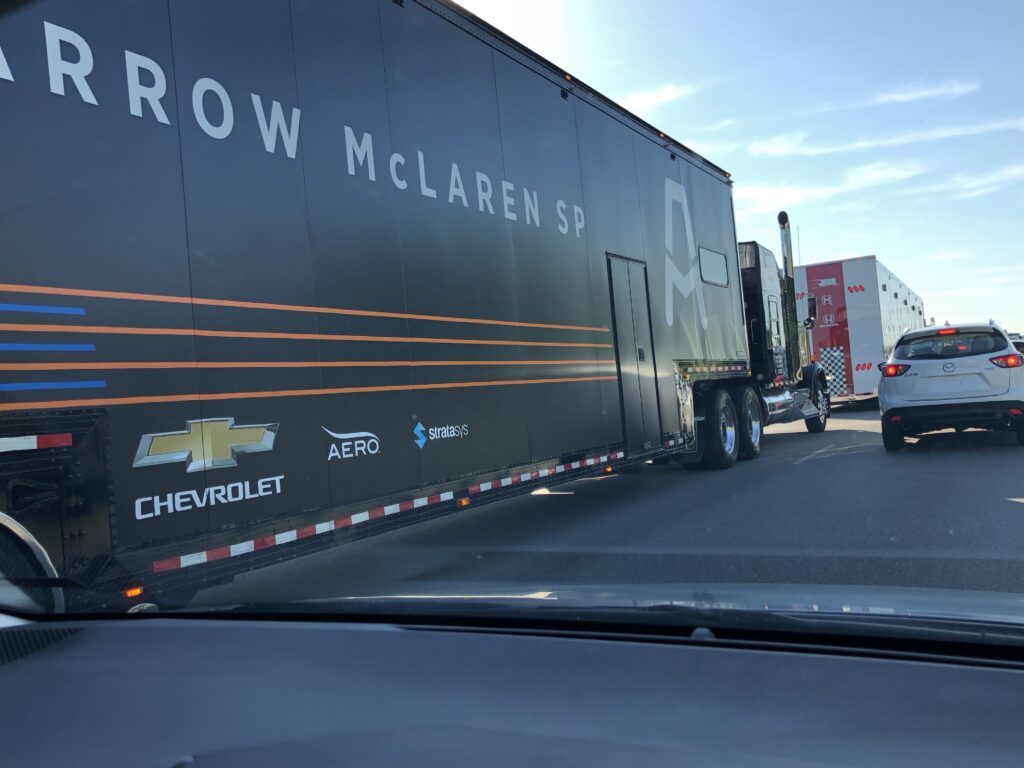 It's fun to like so many drivers because that makes it easy to be happy when one of them wins.
What a wonderful day!
The end.